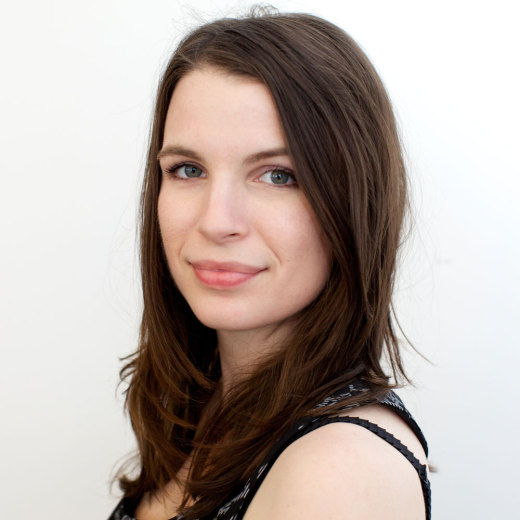 In this series we invite you to meet and learn from thinkers, doers, and believers who find success by actively living in the grey.
When you're doing something you are truly meant for, others around you can tell. That's how I felt when I heard Annie Werner talk about the unique work she does for Tumblr as their managing editor. Inspired by her genuine passion for all things Internet, I asked Annie how she arrived at her grey career and what advice she has for those in our community figuring out their paths. Read below for career advice from Annie Werner:
What is the best part about your work?
I love that I get to directly support creators who are putting their work on Tumblr and that I get to influence a product that millions of people use every day.
How did you find Tumblr/ how did Tumblr find you?
Four years ago I saw an ad on the Tumblr staff blog that they were looking for a Community Intern. I applied almost immediately and got a response the next day. I had recently been working as a blogger/journalist using my Tumblr to collect news items and personal insights, but it had long ago become a private obsession. I also knew there would be opportunity for me to develop my career on my own terms and learn a ton as part of a start-up.
How did you discover this is what you wanted to do?
I've always loved the internet and I always knew I'd be working on it in some capacity. I'd spend hours online and in chat rooms growing up and it's always felt natural to me.
How did you become qualified enough to do what you love?
This was my first job out of college, so getting the experience as an intern at Tumblr helped me understand how the company worked and how I could make myself useful. Before that I'd interned at a lifestyle magazine and an alt-weekly newspaper, both on the digital sides. I'd been an editor at my online-only school newspaper, and that was an equally valuable experience because I got to learn how to run a website, manage a team of people, and execute special projects.
How has working at Tumblr helped you live a fulfilled life?
I work at a company that values self-expression above most things. Having and being surrounded by that kind of freedom is extremely valuable to me. I'm given the ability to work on what I want as well as work on projects outside of my work life.
What advice do you have for someone obsessed with the internet/ blogging/ something else but isn't sure how to turn that into a career?
Think about how you can turn that time spent obsessing into an active experience. Have an output to show - maintain a blog of the stuff you care about, tweet article you find interesting, and always be thinking about how this magical space could be made even better.
The Internet is the best place to make connections, too. Follow people you admire on twitter and interact with them directly. I often reach out to people I've developed a rapport with online to go out for drinks in real life. You never know how these connections will take shape in the future.
What's something you wish you had known at the outset of your career that you realize now?
How to negotiate my standing with the company amidst all the flux. When I started, my responsibilities changed and increased constantly - I never thought to ask for more in return. I also wasn't being evaluated regularly, which contributed to this issue. If you find that you're not getting evaluations at a work place, ask for them.
What's the best advice you've ever received?
When you're just starting out, do the small things right the first time - if you don't, no one will ever ask you to do anything more. That advice really got me started off right.
How do you stay motivated and inspired to do great work?
It's important to me to check in every so often and remind myself of the impact I'm making. My extracurricular activities are also important and I make an effort to maintain interests outside of work. Also, getting enough sleep.
—
Read about other grey stories below: