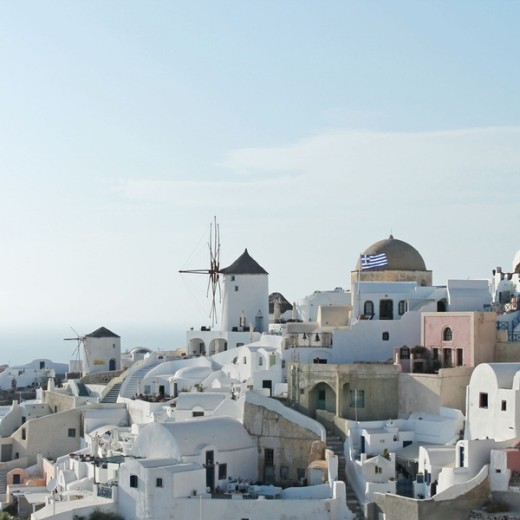 Americans are used to one or two-week vacations, and a restricted number of days off from their jobs. But nowadays, unlimited vacation policies are popping up at companies big and small that see the benefits it can offer.
Employees at the Virgin Group headquarters are granted this privilege, while 43 percent of workers at General Electric don't have a limit on the amount of personal, vacation, and sick days they can take. While only about one percent of companies in the United States currently offer unlimited vacation time or time off, the advantages of this policy are apparent.
Considering implementing an unlimited vacation policy at your startup? Here are some of the upsides of it, as well as precautions from other businesses so that you can create the most effective policy possible.
Employees are happier, healthier
While a 21-year-old straight out of college may be willing to put in long work weeks and take no time of, this lifestyle is not feasible for people with a lot on their plates.
Sonya Merrill, chief people officer at ZestFinance, says that her company has always provided unlimited vacation time in order to attract diverse employees.
"We implement benefits, like unlimited vacation, that cater to a variety of lifestyles and backgrounds," she says. "Providing unlimited vacation helps employees balance work and home, whether that means spending their days with their children, observing religious holidays, pursuing their passions, volunteering in the community, or just taking a break to refuel their thinking and creativity."
Since unlimited vacation days offer flexibility to workers, Rebecca Price, senior vice president at Sailthru, says that her employees, who take off two to three weeks per year, are more satisfied.
"We have happier employees who take time for themselves: they go to doctor appointments, or can be home to accept deliveries," she says. "It makes for people who can balance work and life better."
Companies get better results
If employees are constantly working, it doesn't mean that they're actually being productive. Price says that by allowing unlimited vacation time, Sailthru can focus on results and eradicate wasteful activities that don't add value.
Tobey Fitch, head of people and organizational performance at Prezi, has experienced a similar situation because of the unlimited vacation policy. He says that more hours on the job doesn't equal productivity.
"It helps our managers focus on what matters: results and performance, and improving the user experience," he says.
Employees come back ready to work
Everyone needs downtime so that they can refocus on their work. Though his company doles out unlimited vacation, Fitch says that some workers still don't take advantage of it.
"They have to be encouraged to take a break and refresh themselves," Fitch says. "Some employees like more black and white guidelines and can be uncertain how to manage it initially, but they learn, and it's part of being an engaged employee."
Dillan Bryant, director of people operations at Umbel, says that her company will give employees two weeks of mandatory vacation and two additional weeks of recommended time off.
"It forces people to decompress and unplug," Bryant says. "A very few use more than we'd like, but most use less."
The downside
Though it's rare, these companies report that sometimes their unlimited vacation policies have been abused. Price says that usually, "those people typically don't have a long tenure at the company or they have to work to revamp how they work within the policy."
When instituting the guidelines, Price says that there is a learning curve for higher-ups at companies.
"It takes training and time for managers to navigate team politics around vacation time," Price says.
Unlimited vacation policies are sometimes vague, and misunderstood by employees. Simon Berg, CEO of Ceros, says that at his company, "it can be somewhat unclear what the expectations are on each team, in terms of giving notice and coordinating schedules."
To remedy this, Ceros is "putting some additional policies in place to make the details clearer to everyone."
Whether or not you choose to closely track vacation time depends upon your company culture and how productive your employees are. Prezi was founded in Budapest, where workers receive a lot of vacation time.
"As our European business peers would have us notice, it's healthy for professionals to take three to five weeks of holiday time a year," says Fitch. "We assume that's what our people are taking."
Merrill wouldn't say the average time that employees take off, however, she is proud of her company's policy and that they provide unlimited vacation.
"Our employees take more vacation time than most Americans," she says. "And we think that's great."
This article was originally published here by WeWork.