May 16, 2013
Recap: Our May LITG Salon Dinner in San Francisco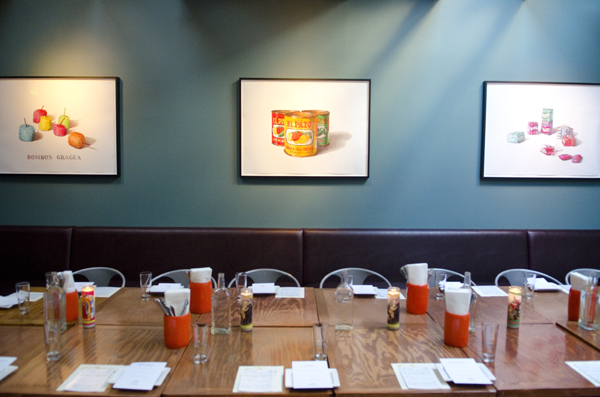 We continue our salon series this month by taking the conversation to San Francisco! This was our first time visiting the city as a group and we couldn't be more excited. We hosted a dinner at Tacolicious in the Mission on Tuesday night which brought together an inspiring group of creatives, entrepreneurs, strategists, and trailblazers from across industries- many of which enlightened us of their most important role as parents. With each salon our goal is to engage individuals actively pursuing a life in the grey, in conversation to understand how they arrived at their current juncture and how our philosophy translates into their own lives.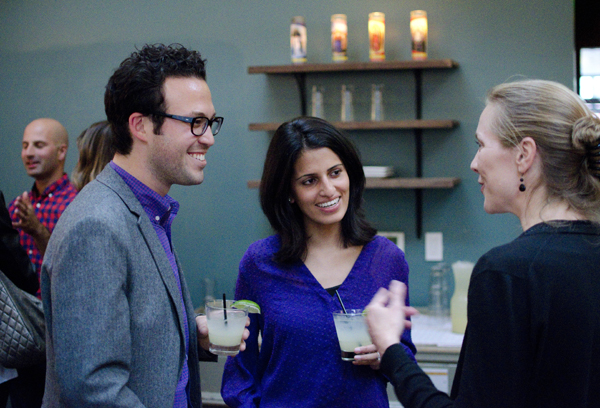 Lenny Naar, Anjali Grover and Liz Maw
We began the conversation by diving into each guests' personal motto:
"Happiness is a choice," says Google's David Huebner. He also mentioned that for him a "motto" is something that morphs and changes as a person grows. Ankit Gupta, Co-founder of Pulse agrees adding, "Stay curious." Designer Lenny Naar is fortunate enough to have found his passion early saying, "I never had a job I didn't like or wasn't fulfilled by… For me design is about people, not things." Senior Features Editor at The San Francisco Chronicle, Anastasia Hendrix, lives by the adage, "Everything seems impossible until it's done."And for Google's Dan Fredinburg living well is about simplicity. He cites Leonardo da Vinci's famous words, "The ultimate form of sophistication is simplicity."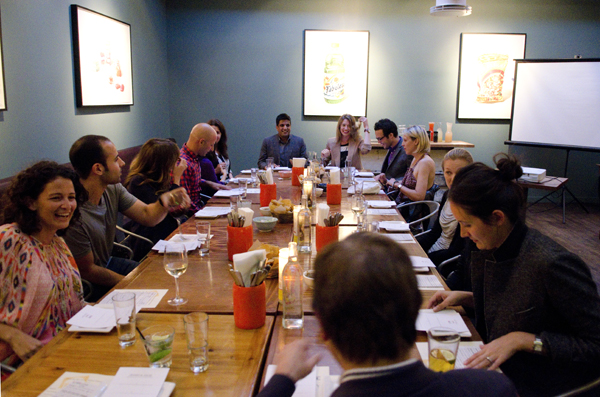 The table bustles with great conversation
"Today more than ever, I feel a greater responsibility to show that I love my job," says Google's Jessica Igoe. She continues, "I don't want my kids to think that working is a sacrifice in one's life." This messages strikes particuarly close to home as we begin to understand why, now more than ever, the opportunity to find or create the right position has never been better.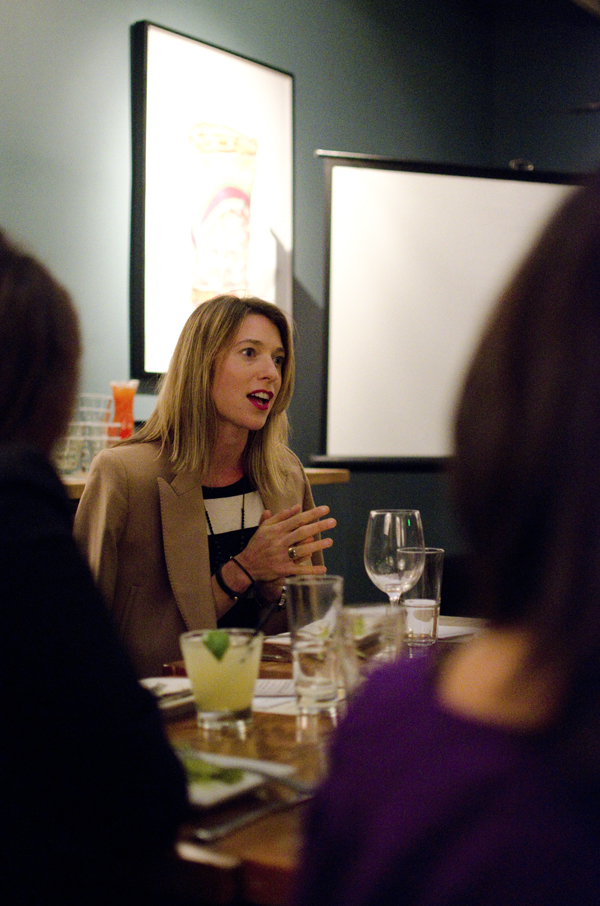 Erin Hiemstra
Strategist, Anjali Grover says she is inspired by the words of psychologist Haim Ginott who once said, "It is my personal approach that creates the climate. It is my daily mood that makes the weather." In other words, your outlook determines your attitude on life. Caitlin Flemming, Founder of lifestyle and interior design blog, Sacramento Street added, "You have to do what you love or you'll never be fulfilled."
The evening continued with more discourse on our evolving workforce, outlook on success, and thoughts on how to decide when to take opportunities. Without prompting, Sophia Bush exclaimed, "Say yes to everything that scares you." When you say yes more often, you learn about all the things you should say no to. Erin Hiemstra, Founder of Apartment 34, agrees and added that we should all, "live in a place of yes."  Ido Leffler is Co-Founder and "Chief Carrot Lover" of Yes To Inc., also agreed adding, "Your environment determines your propensity to take risk. If you want things to change, you have to change. If you want things to get better, you have to get better." Naturally, "Say yes to NOW," is his motto.
However, not everyone agreed on this point. Tom Lee, the chief executive and visionary behind One Medical Group – a rapidly growing model of primary healthcare, stated that he has only recently learned to say "No." It isn't wrong to turn down opportunities that don't align with your short or long-term goals. He added, "Improving people's happiness is [One Medical's] ultimate goal."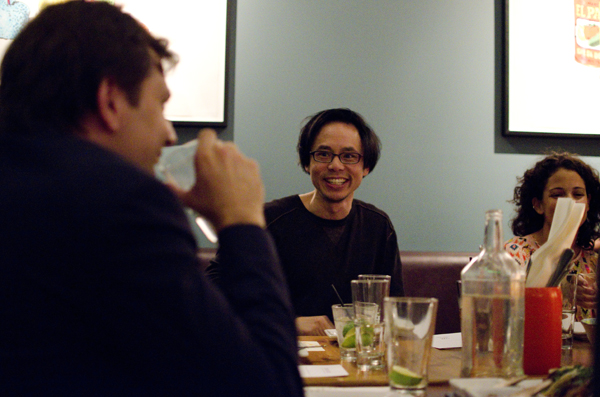 Tom Lee, Ronit Leffler
The evening ended on a high note as everyone bonded over our shared vision to transform the way we think of work and live more integrated and fulfilled lives.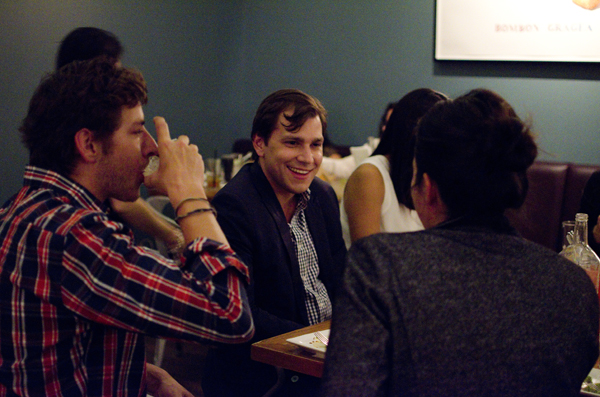 Dan Fredinburg, David Munczinski
"You choose what you want to be in the world. You can choose happiness."
Don't miss recaps from our SXSW dinner and our very first salon dinner here!
[Images: Jason Ogulnik]