March 14, 2013
Recap: Our SXSW Salon Dinner Co-Hosted With Refinery29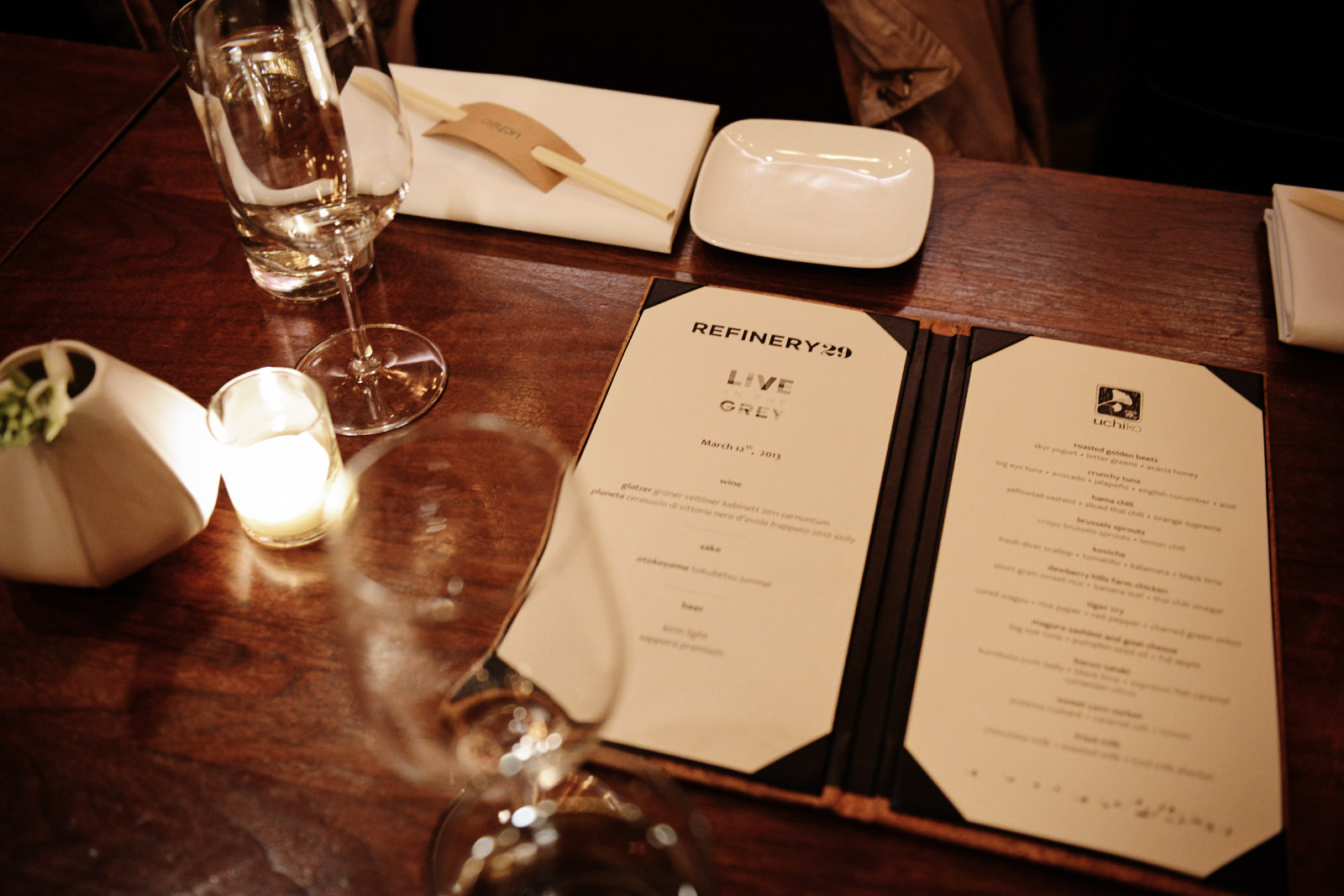 Live in the Grey is thrilled to have partnered with trailblazing fashion site Refinery29 to co-host a salon dinner Tuesday night at one of Austin, Texas' hottest restaurants, Uchiko. The evening was filled with stimulating conversation on following your passions, embracing risk, and what it truly means to live in the grey.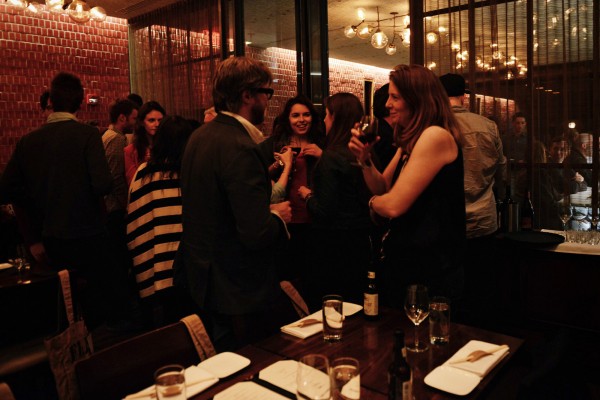 Guests getting to know one another before being seated.

Tyson Cole (right) speaks to guests.
Uchiko Co-owner and Executive Chef, Tyson Cole welcomes guests and speaks on his inspiration to follow his passion. He also shared how he's built a culture of truly passionate employees at his restaurants saying, "People have to love their jobs and enjoy their work."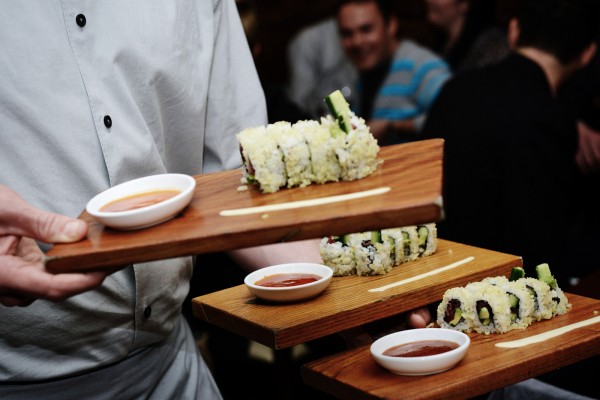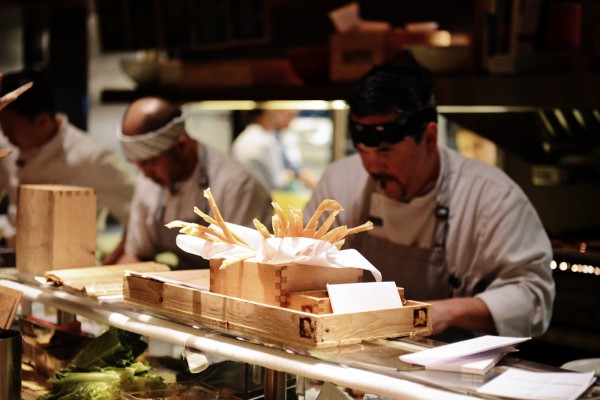 As a result the food was top notch.
Below, Refinery29 Co-Founder, Philippe Von Borries asks everyone around the room to confess the first music concert they ever attended. It was an excellent conversation starter!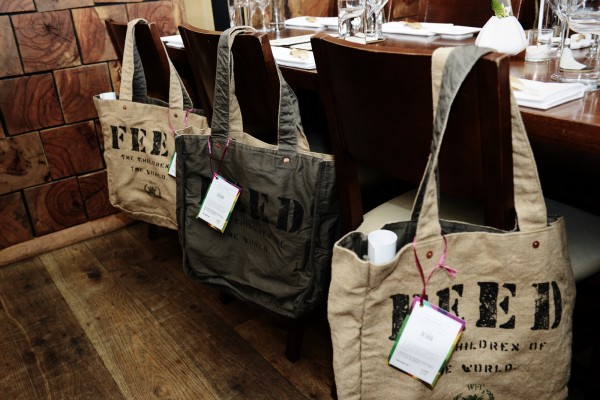 Each guest received a reversible FEED 1 bag in support of Lauren Bush Lauren's mission to feed the children of the world. The purchase of each bag provides school meals to 1 child for 1 year.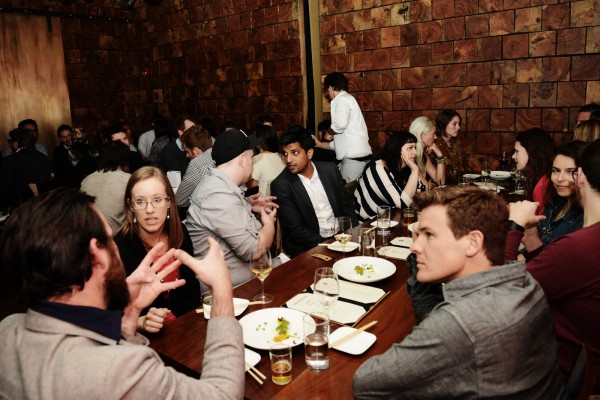 Live in the Grey Co-Founder, Maneesh K. Goyal (center) in deep conversation with a guest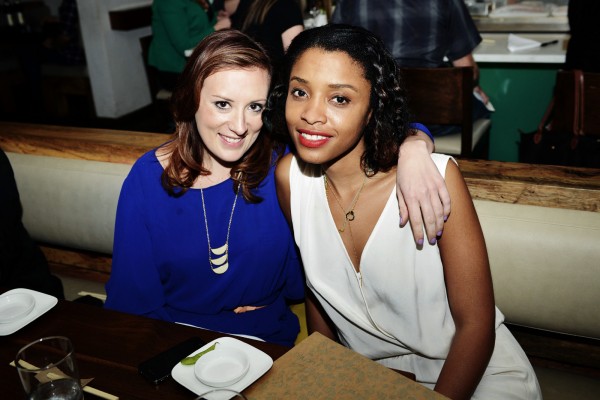 Sarah Hooper (left) West Coast Director, MKG and Guia Golden of Refinery29.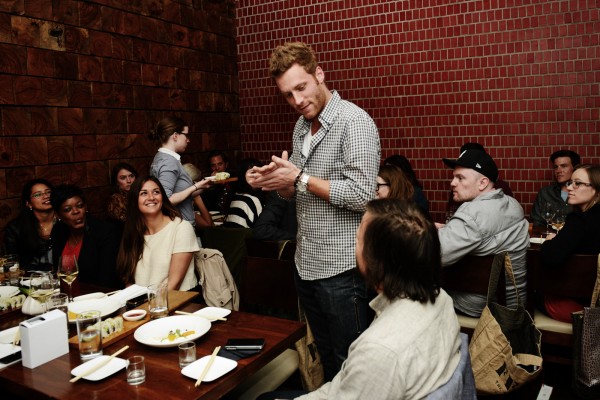 The conversation was too exciting to stay seated all night. (pictured) Adam Alpert of 4AM DJs
We'd like to thank our incredible co-hosts, Refinery29 and all of YOU for following LITG on our journey as we continue to grow and spread our philosophy that you can blend your personal and professional passions, work on things that you love to make money, and live your own way… in the grey.
Check out our Facebook album for more pictures, and don't forget to follow us on Instagram and Twitter too!
[Images: Nina Westervelt]