May 15, 2013
Recap: Our First Meet-Up NYC!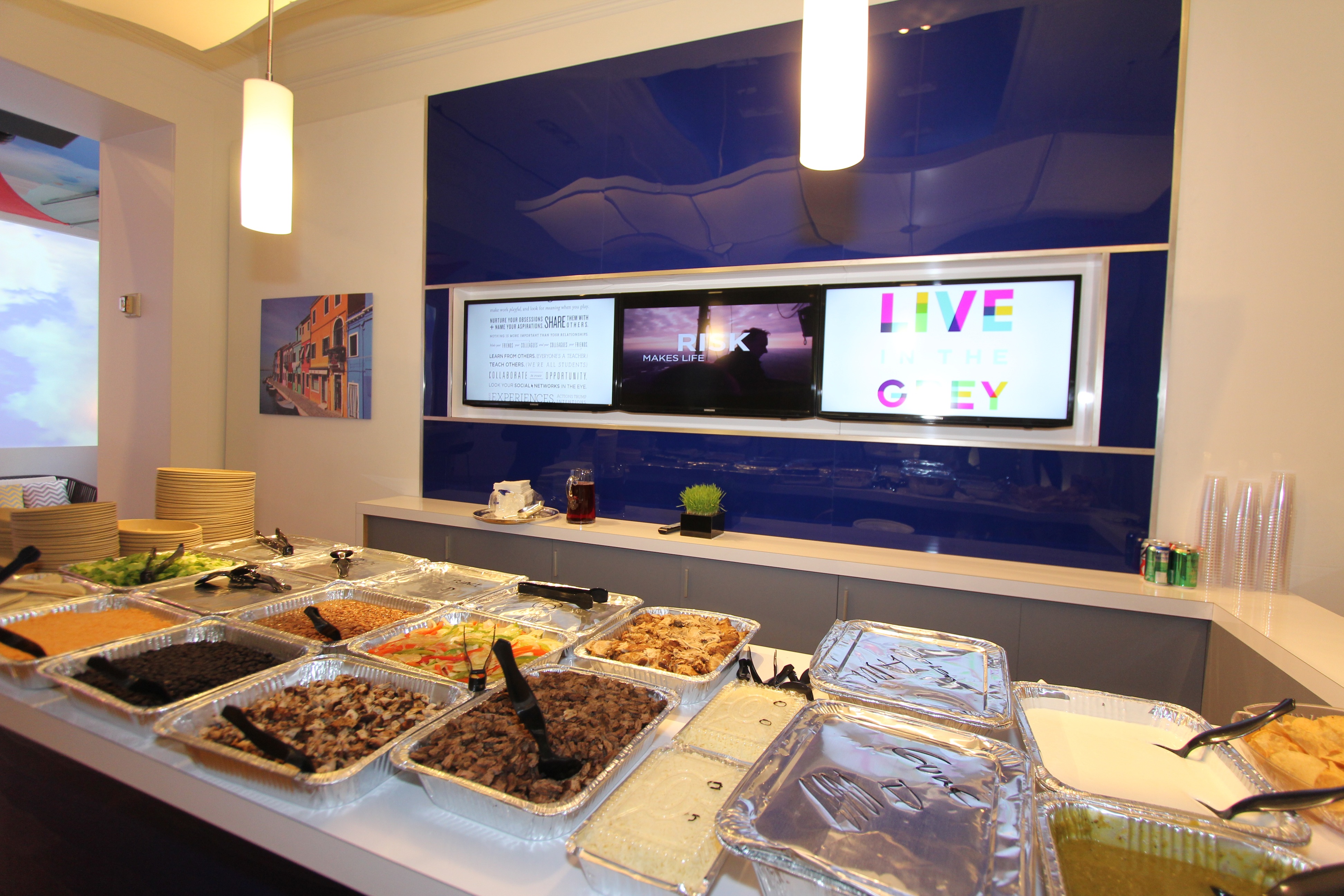 Last night was very exciting for us as we hosted our first meetup, Turn Your Passion into a Full Time Job!
Around 100 members of the Live in the Grey community joined us at the Delta T4X in SoHo, to hear our panelists - Melissa Rosenthal of BuzzFeed, Chris Diken of Vimeo and Grammy-nominated independent musician, Emily King - speak about their career journeys, discovering your passions, staying true to yourself and pizza socks (and of course there was mention of cat videos).
The first step in finding a job that's perfect for you is discovering what your true passions are. For some, it's easy. For others, "noise" from society, family and even your own mind makes this a difficult task. To kick off this process, consider these ideas from our panelists:
   - Think about what you loved doing in your childhood. Is there something from that time that you still do today?
   - Pay attention to what you do in your spare time. Maybe you spend hours "doing nothing" on the internet - dig a little deeper, what topics are "wasting" your time? Look where Melissa's cat video watching habit got her!
   - Be curious. The more open you are to experiencing new things, the larger your world becomes.
We've distilled the night's discussion to three big ideas that will help turn your passions into your full time job:
1. Identify and engage a support system. From family members to mentors, surround yourself with people that will power you through moments of self-doubt. This type of network is crucial to feeling comfortable with getting uncomfortable. As Melissa pointed out, "to establish yourself, you've got to take risks."
2. Maintain an internal compass. Staying true to yourself is the surest way to success. "My biggest failure was trying to appease everyone around me," explained Emily.
3. Define your boundaries. Develop a sense of what you are not willing to compromise when it comes to the ability to achieve fulfillment in your career. As Chris put it, "work for an employer where you can proudly wear your favorite pizza socks!"
For more photos, check out our Facebook album
We also announced the start of our Live in the Grey Ambassador program!
Interested? Contact Kirsten at [email protected] for more info.