May 17, 2013
The Week That Was: Meet-ups, Dinner, Fox News Live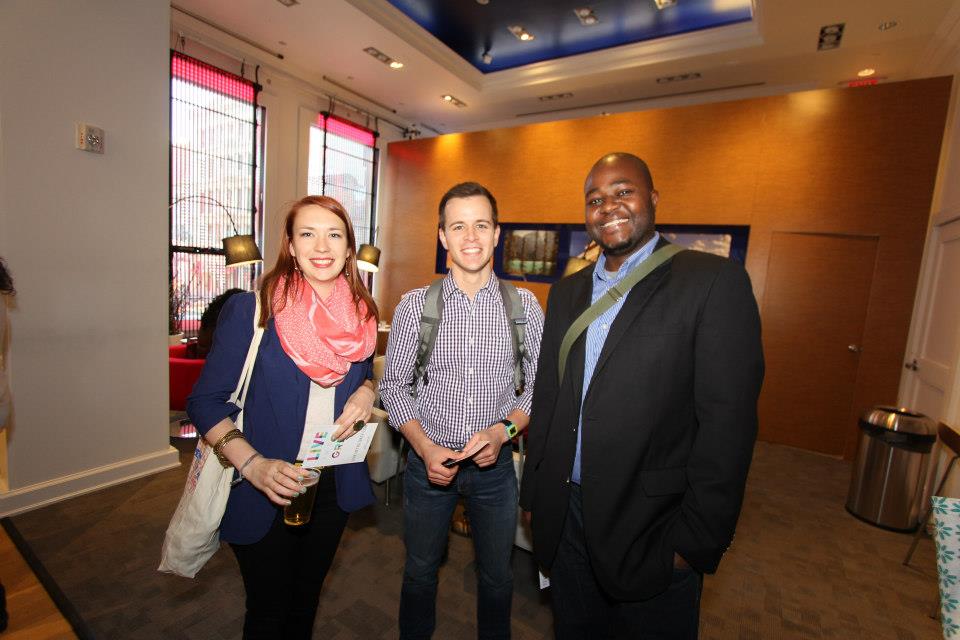 Nothing is more important than your relationships.
We've hit the ground running since launching in January, and couldn't be more thrilled and excited to keep sharing and growing this journey with you. This week felt like a culmination of weeks of work, but also the beginning of more exciting adventures with people all across the country from New York to San Francisco and back. We started on Monday with a full house in New York where we hosted a discussion on career kinships, success and pizza socks.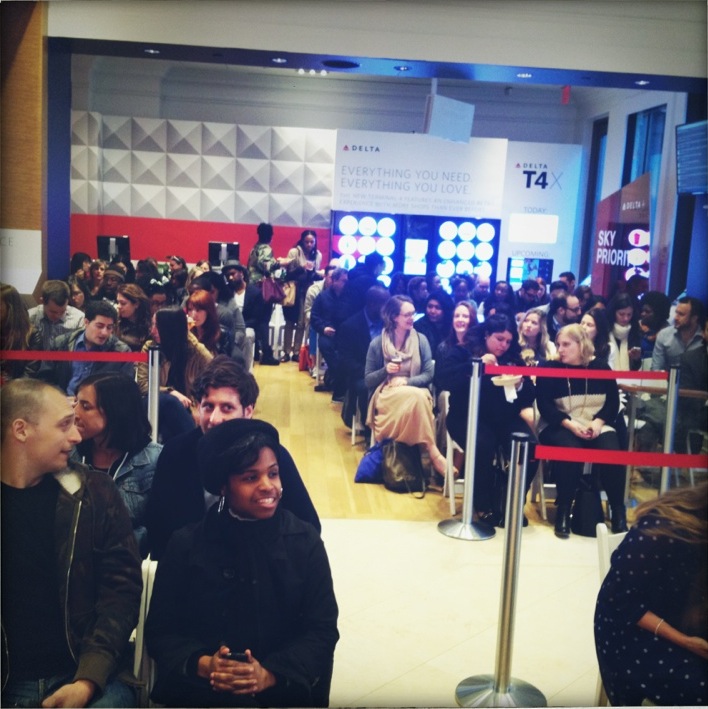 The crowd at Delta T4X
Don't miss these key insights from our talk on finding and following your passion.
We took the momentum out west on Tuesday by hosting a salon dinner at Tacolicious in the Mission District of San Francisco. We had such engaging conversation with a diverse crowd of engineers, strategists, co-founders, designers, entrepreneurs, and parents on success, life, and redefining the way we think of work. See a few gem quotes from the evening here.
Jessica Igoe, Ido Leffler, Sophia Bush
On Wednesday morning we hosted a breakfast meetup open to anyone interested in getting to know us or learning more about our journey of how we arrived at living in the grey. Once again, an inspiring group spent their morning with us discussing how important it is to redefine the way we think of work and life.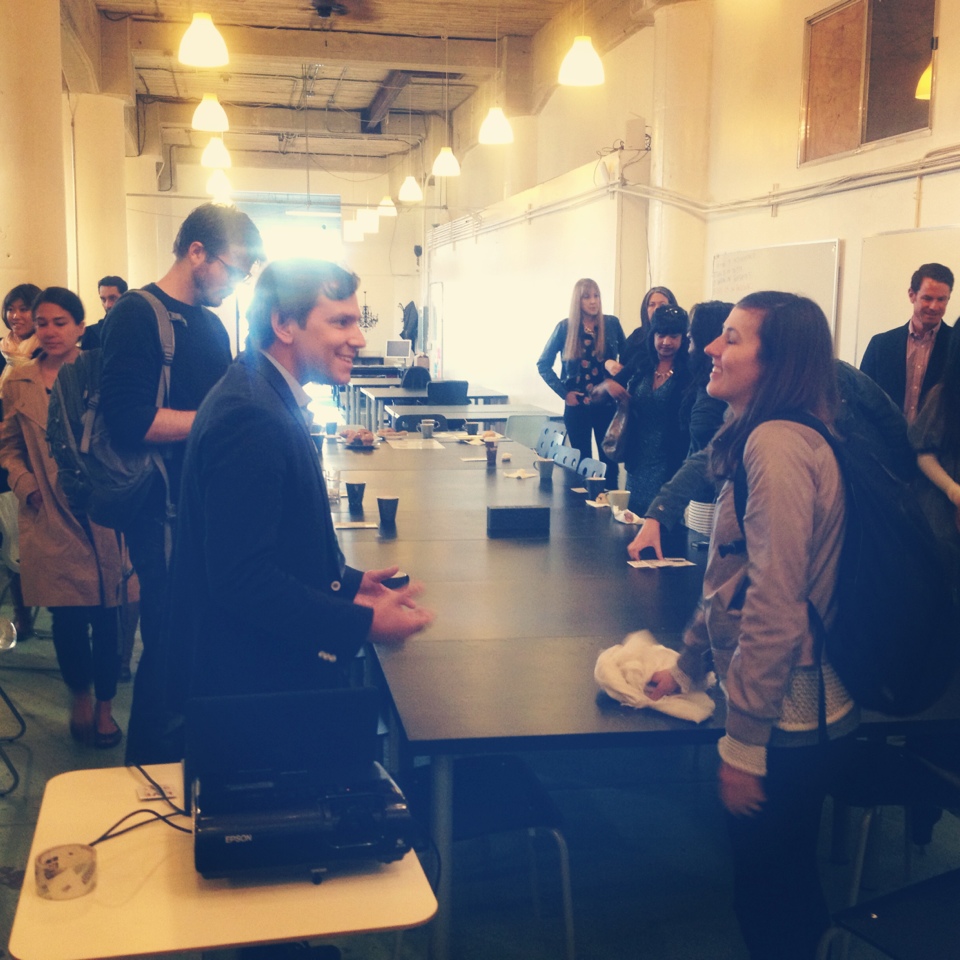 We then spent the rest of the morning visiting a few offices that blend work and play. Airbnb models their conference rooms after fabulous host locations. Here is a conference room modeled after a yurt listed on their site.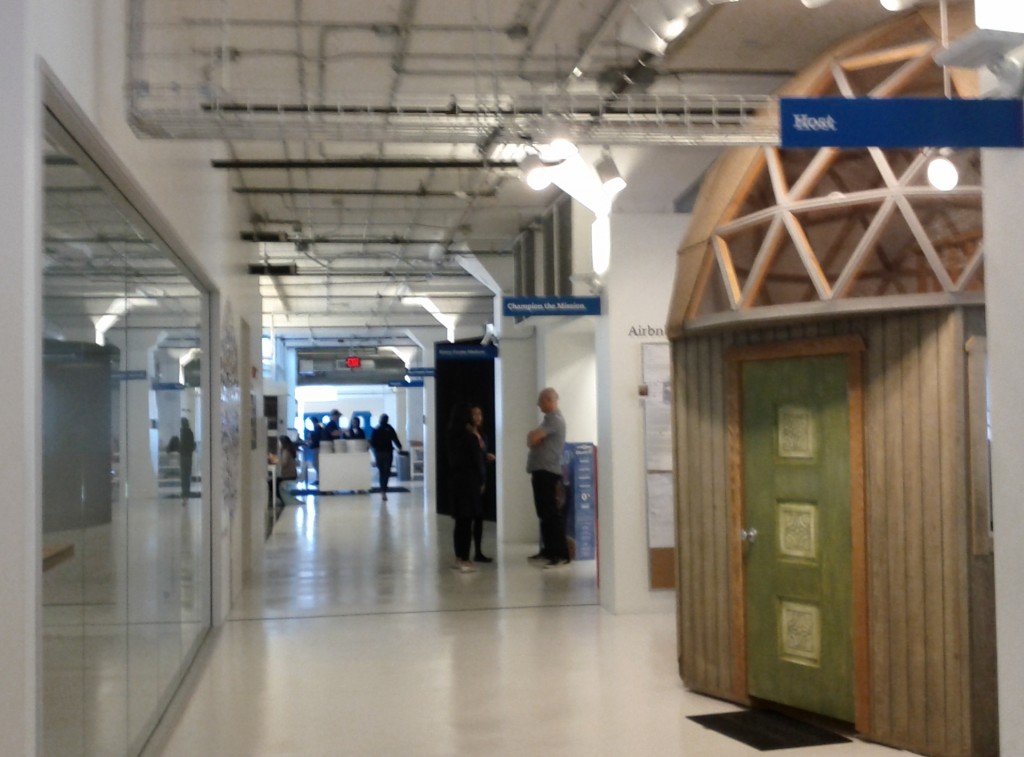 At Zynga, it may go without saying that work and play are intertwined to the point where distinctions don't matter at all.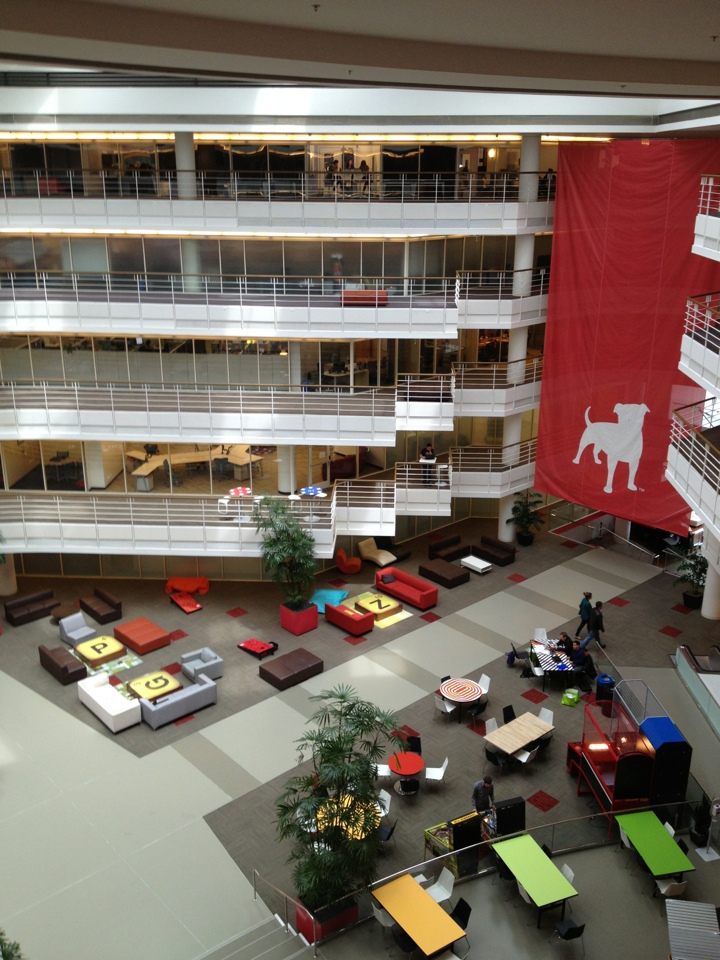 An atrium/ gaming lounge/ thinking space in the center of it all.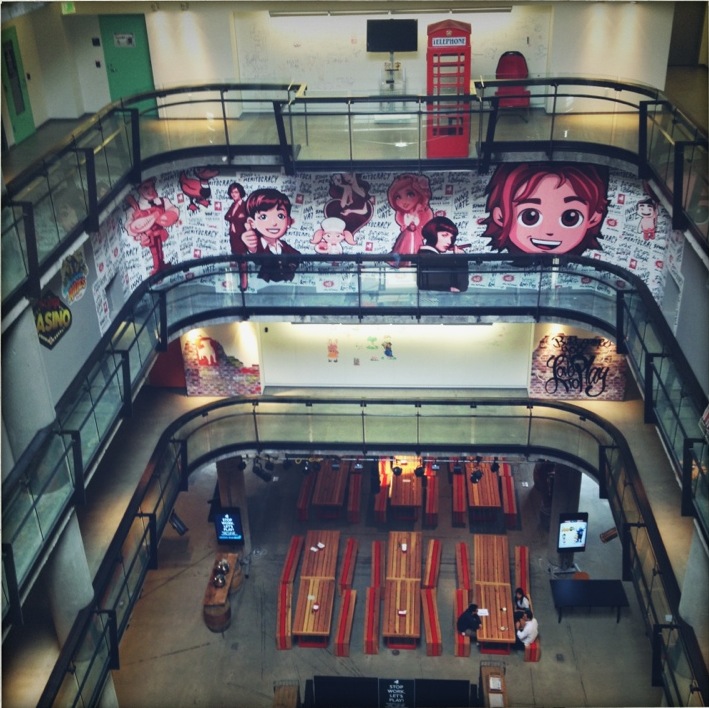 Art work decorates the walls in another atrium overlooking the cafe.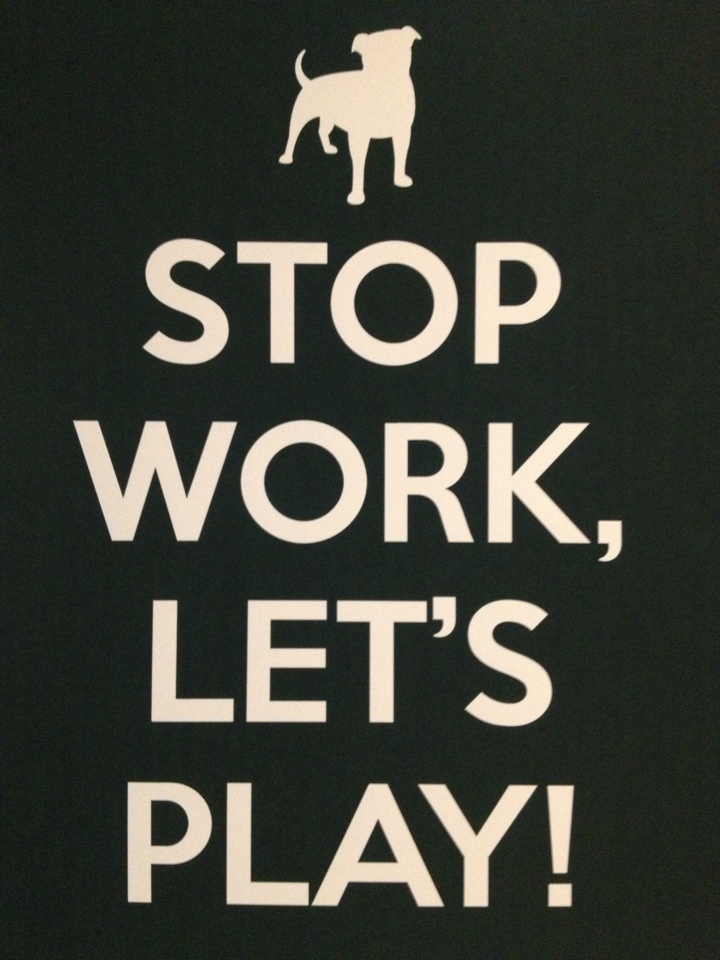 Twist my arm why don't ya!
We then took five minutes to eat and see the city.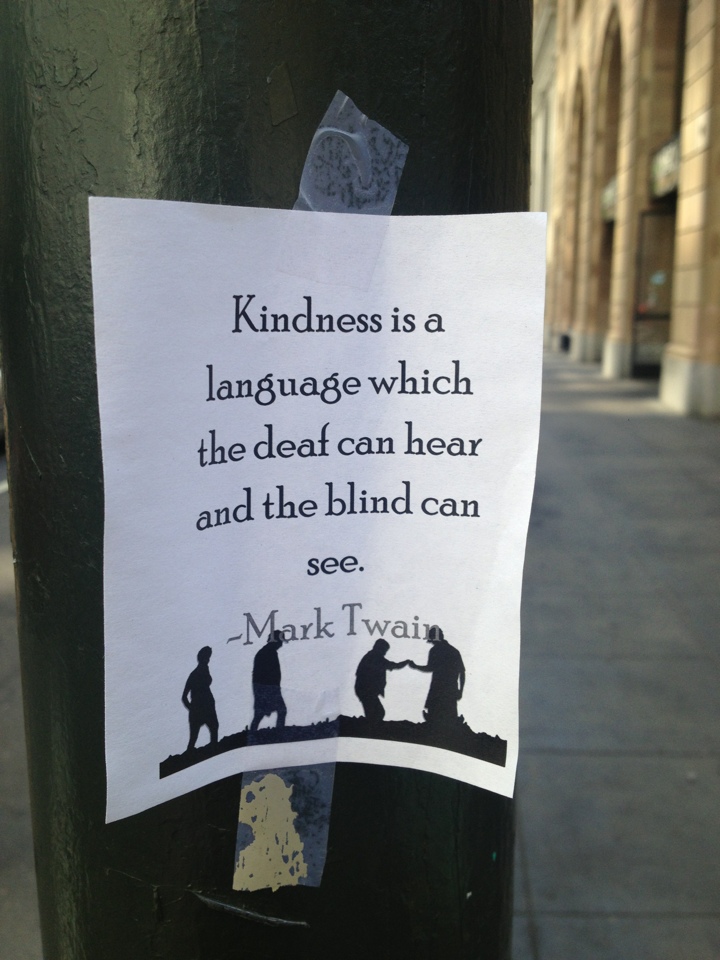 An important message from the streets of San Fran.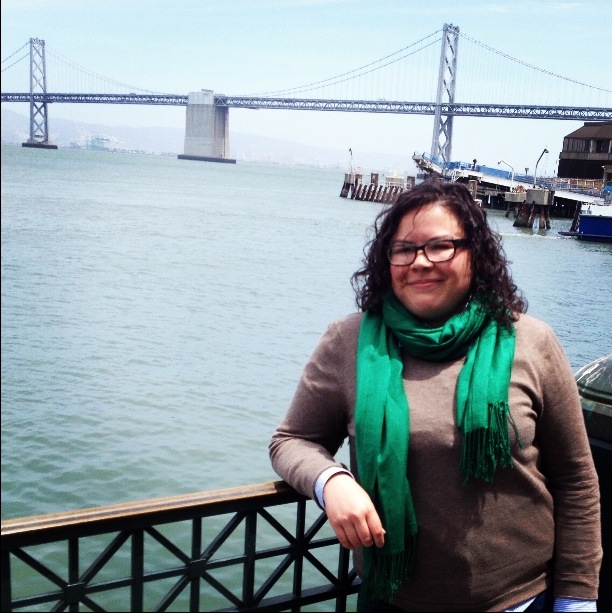 Our Community Manager, Sheena Medina stops tweeting to pose for this shot.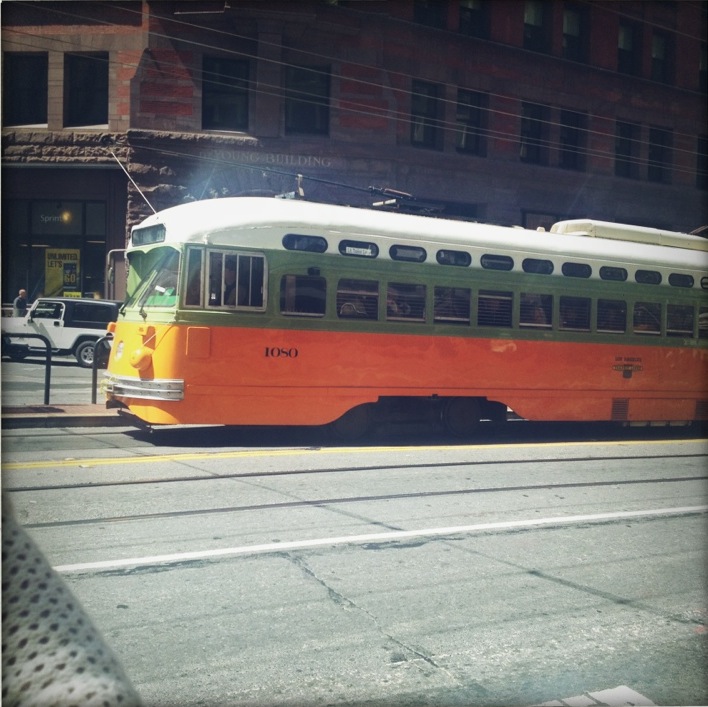 We love this town.
When we returned to New York late Wednesday night, there was no time to sleep. We had to be up bright and early the next morning to chat with Lauren Simonetti on Fox Business News Live. Watch the full segment here.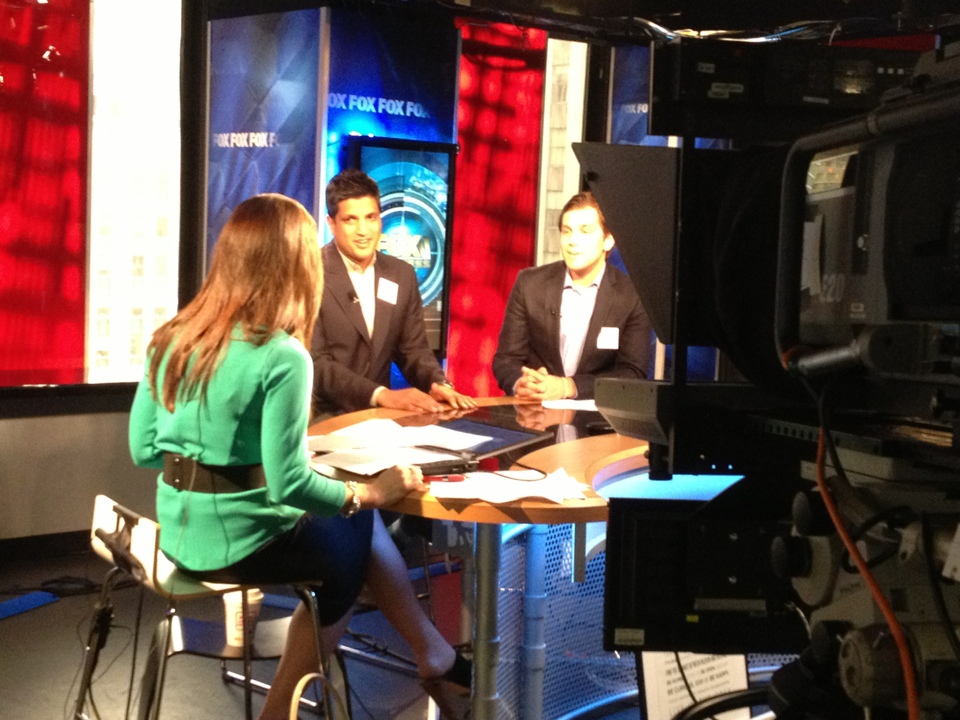 What a week it's been! Keep up with us on our daily adventures by following us on Instagram, Twitter, and Facebook too.