July 12, 2013
Recap: July Ambassador Salon!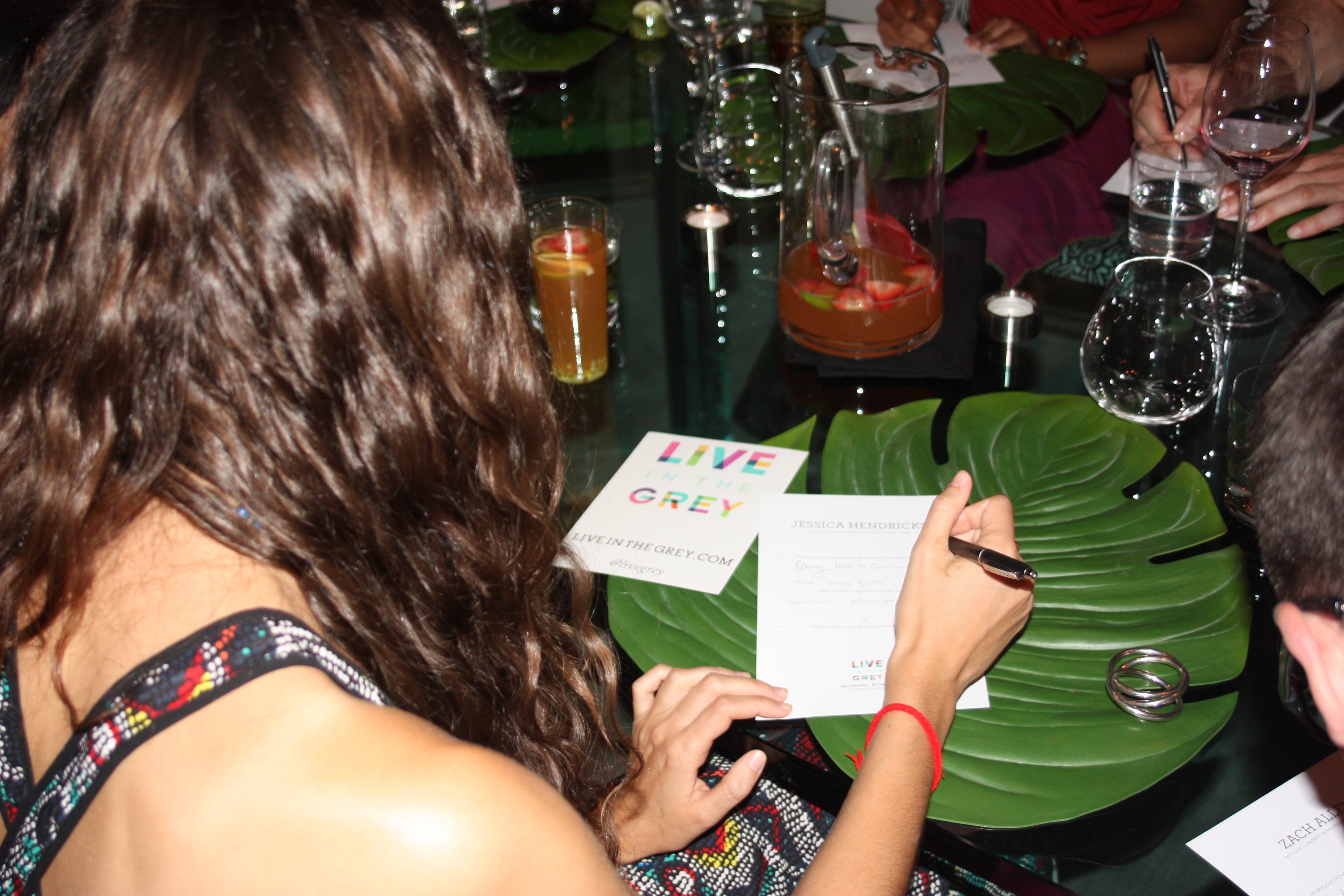 Last night we held our first salon dinner for Live in the Grey Ambassadors!
Our Ambassadors are a very special part of the Live in the Grey family. Each on their own grey journey, these individuals have volunteered their time (and social media pages) to helping spread the message that life is better when you blend your personal passions and professional interests.
We were thrilled to invite part of this amazing group to the first of what we hope will be many Ambassador salons. As usual, the conversation covered many facets of what it means to #LiveGrey. One of the most interesting topics was success -  how is it defined? does this definition change over the course of your life? Here are answers from some of our guests:
"I'd rather less money and more happiness and fulfillment." - Erika Speed
"Being authentic, standing up for who I am, being myself as much as I can be." - Jessica Kennedy
"For me, there will always be a new goal for success." - Jessica Hendricks
"Give yourself permission to be misunderstood…give yourself permission to be "here" and to meet with people who inspire you and ask for answers to questions you do not understand." - Leila Belmahi
Many of the group agreed that part of their personal definitions of "success" includes doing some type of social good. Whether that means volunteering time, sharing wealth or inspiring others. We couldn't agree more. Being around the table with individuals that think in this manner, proved to us that the evening was a major success!
If you'd like to help us continue to build the Live in the Grey community, please join our team of Ambassadors. Contact Kirsten for more information: kirsten [at] liveinthegrey [dot] com. 
Curious about our monthly dinner salons? Read about our April, May and June salons!