July 15, 2013
Community Spotlight: Meet Mikkel Paige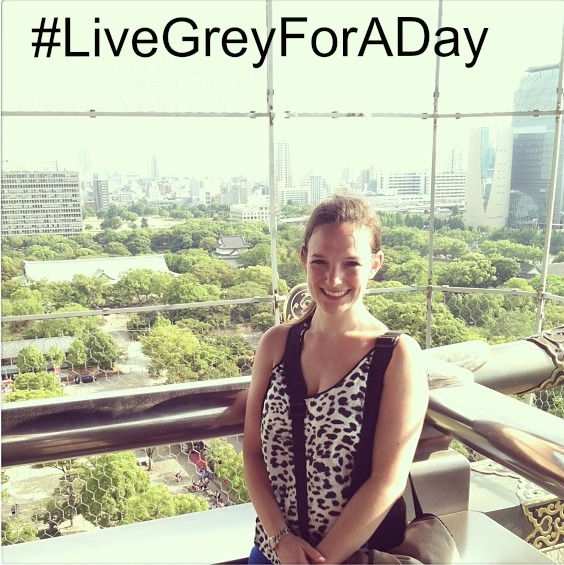 We recently held a contest on Instagram to showcase some of the amazing individuals in our LITG community. For two weeks, any picture tagged with #LiveGreyForADay would be entered to win the chance to take total control of our Instagram feed for 24 hours.
Meet Mikkel Paige, the winner of our #LiveGreyForADay contest! Mikkel is a, "Wedding photographer by passion and trade. And Instagram addict by passion and habit." Both of those statements ring true in browsing her Instagram feed. We had the chance to catch up with Mikkel to get more familiar with her life in the grey.
"I am excited to say I quit my "full time" job yesterday to pursue my passion full time! This was not an impulsive decision or unplanned. I'm proud to say I planned and saved, which allowed me to come to this point. Starting July 21st I will be a full time wedding photographer and freelance retoucher, pursuing my true passions. I hope to gain a more well balanced life, live more creatively, have the time to exercise more and pursue further education in my field. I never want to feel like I am watching the clock to see if it's "time to go home" yet again and I'm anxious, nervous and exhilarated to start this new chapter of my life!"
1. What is your definition of living in the grey?
Living in the Grey means live what you love; "Walk the talk." Don't just talk about what you're going to do, walk it, live it.
2. What book are you reading right now?
Currently reading "The 4-Hour Work Week" by Timothy Ferriss. But I just finished reading "The Council of Dads" by Bruce Feiler, which was really beautiful. I tend to read non-fiction. Lover of self-help books.
3. How do you take your coffee?
One Sweet-n-Low and milk.

Not too light, not too dark.
Below, Mikkel edits pictures from a wedding while enjoying the weather.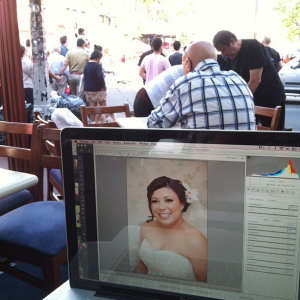 Here, Mikkel watches an online workshop by author and business coach Pamela Slim.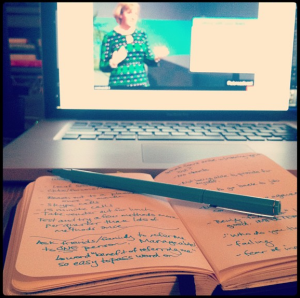 Don't forget to follow us on Instagram to be the first to know about contests like this, and for inspiration on how we #LiveGrey every day!
[Images: mikkelpaige on Instagram]