June 27, 2013
Recap: Our June Salon in NYC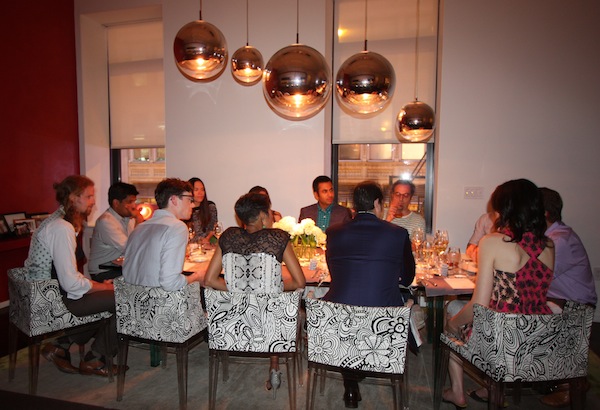 This week we continued our salon series in New York. Ten individuals with inspiring careers joined us in Maneesh's apartment to talk about the state of the workplace, failure and what it means to live grey.
One of the questions we asked of our guests was who or what is inspiring you right now? Their answers were so awesome, we wanted to share with you:
"Being the underdog," Olivia Ma, head of News and Media Partnerships for Google+.
"Emails from service members overseas," Kal Penn, actor and former associate director of public engagement for Obama Administration.
"NY and its people and energy. Anything is possible today here. This dinner is the perfect example," Jorge Cosano, head of Men's Grooming Initiative and Incubator for New Businesses at L'Oreal.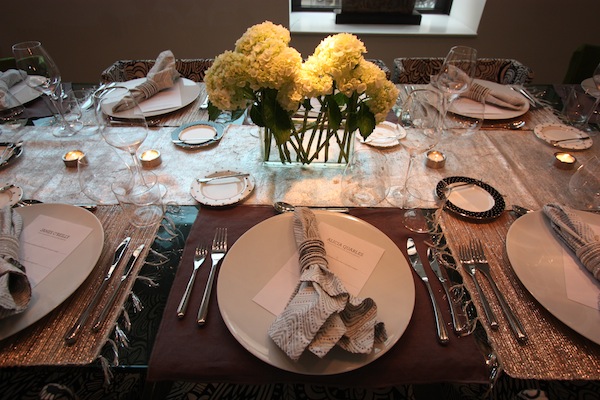 The tablescape
"My goal right now is to build a well in Africa with the Ross Foundation," Lauren Simonetti reporter for FOX Business Network.
"Hilman Curtis and this video on his career path," James O'Reilly, managing partner at Neuehouse a new private work collective in NYC.
"Obama, always. Also the potential to share the power of the Flea with other places and feeling like that's within my grasp," Eric Demby, co-founder of Brooklyn Flea and Smorgasburg.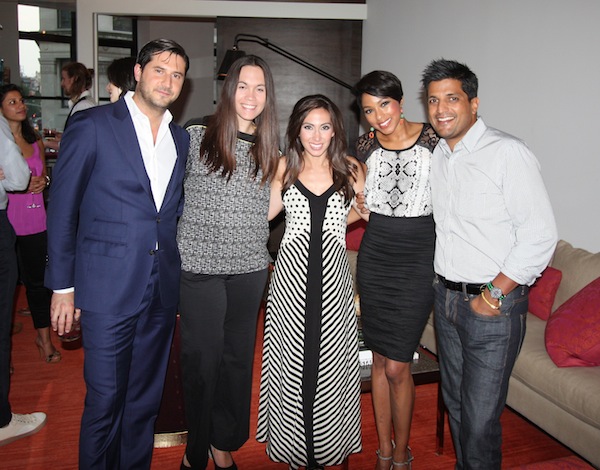 Jorge, Olivia, Lauren, Alicia, Maneesh
 "My husband. He is true and humble and trying to find his "grey," Alicia Quarles, NY correspondent for E! News.
"This dinner, these people, living in the grey." Kurt Peloquin, founder of Great People Unite, an organization dedicated to empowering artistic entrepreneurs.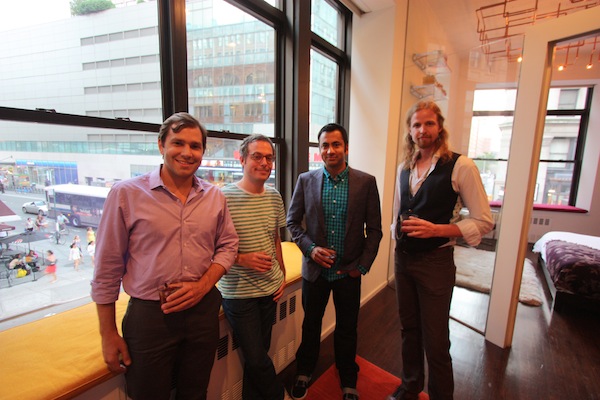 David, Eric, Kal and Kurt
"The power of organizing the hundreds of millions of people entering the middle class in places like India," Jeremy Heimans, co-founder of Purpose.
"The work of Helen Kramer and the personal change system. The book,  Steal Like an Artist," Marissa Feinberg, co-founder of Green Spaces, Green Leaders Global and Flockd.
So now, we'll turn the question on you, who or what is inspiring YOU right now? Tell us below in the comments.
Check out Facebook for more photos!
[Images: Kirsten Iverson Kesicki]