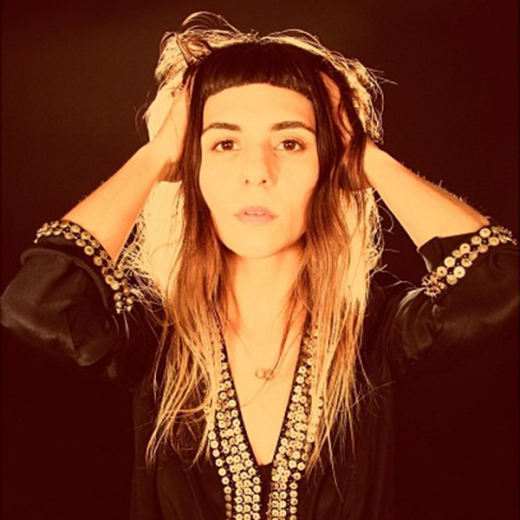 Biet Simkin wants to question the role of spirituality in our lives. "Society laughs at spirituality. It's crazy to me that it's totally accepted to go out, drink tequila and engage in other self-destructing behaviors. But as soon as you tell someone you meditate they roll their eyes and categorize you as a spiritual hippie."
"I'm anything but that stereotype," she laughs. "I'm a meditation guide but I still hang out with my boyfriend and my cat and go to the spa with my girlfriends." Simkin is evidence that you can be spiritual and still live a balanced lifestyle – one that includes a thriving career, positive relationships and the pursuit of passions.
Tell us a little about your background.
"My father was a shaman, so I've been studying meditation from an early life. I had a tragic childhood with a lot of death, and it brought me empathy and curiosity from an early age. I've always been looking for more."
But Simkin didn't always know she wanted to be a meditation teacher. Signed to Sony as a singer at just 18, she quickly adopted a "rock and roll lifestyle" complete with drinking, drugs, and partying with models. Looking back on these years she admits that they left her feeling empty, asking questions and craving more.
How did you recover from that and take your next leap into meditation?
"My father passed away, which was the final blow to me and an impetus to start asking bigger questions about the meaning of life. I dropped that lifestyle and got sober. And it was years into being sober that I realized that if I was going to live a really big life I was going to have to chase spirituality with the same zeal with which I chased destruction and rock and roll."
Not only did she seek inner fulfillment – she realized that she was in need of a career change. "Eventually I realized that I needed to be sharing my answers to finding happiness and sanity with the rest of the world."
It takes courage to believe in yourself when you hear the voice in your head saying that this is what you're meant to do.
How did you know being a meditation teacher is what you wanted to do?
"Most of my life, people have been coming to me for advice. I'm very non-judgemental – the kind of person who you can tell anything to. You could say 'I murdered someone' and I would be like 'Ok what caused you to do that? What were you feeling at that time?' The world is a harsh, judgmental place to live in, so I wanted to balance that out by feeling compassionate towards people, no matter their circumstances."
Biet says this didn't come easily. She had to bridge the world of commerce and spirituality and deal with tons of self-doubt and criticism.
"It was hard to realize that you can make a living doing this versus something like being a banker. It takes courage to believe in yourself when you hear the voice in your head saying that this is what you're meant to do. There are always going to be forces trying to stop you – both externally and internally. But push through those forces, be courageous, believe in yourself. Listen to your calling and find a way to do it no matter what."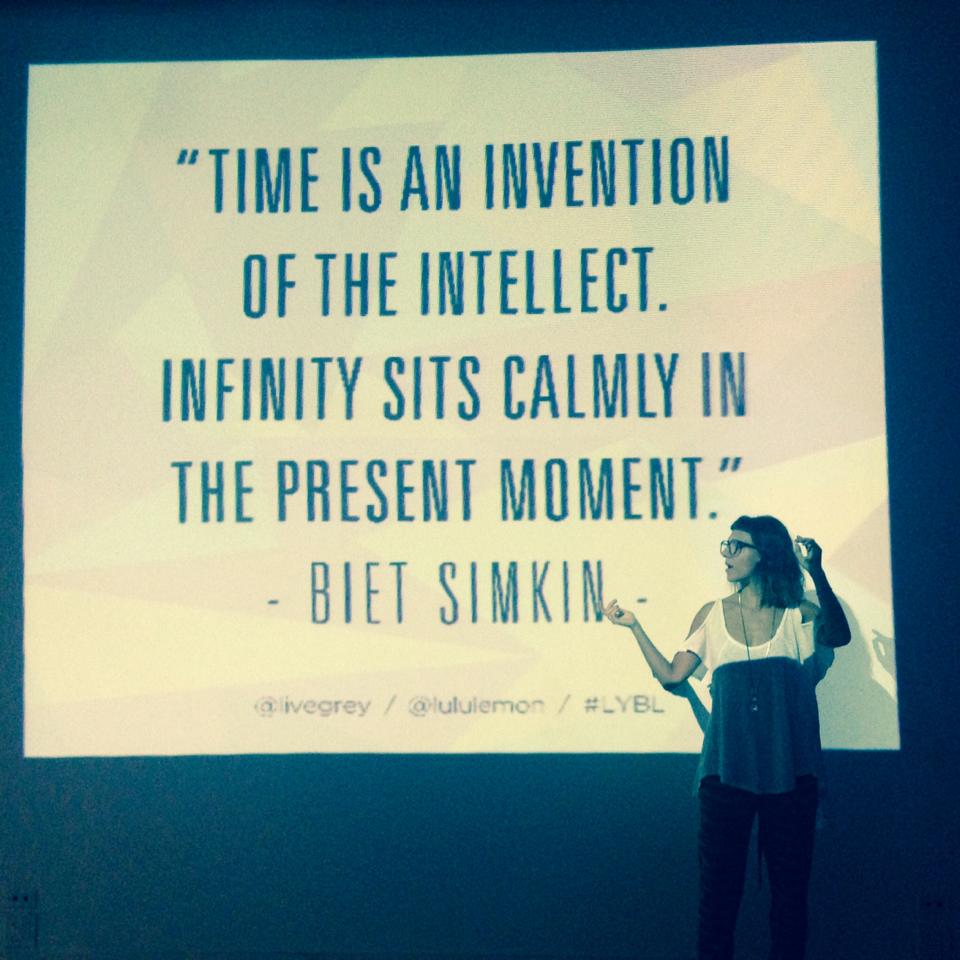 What advice to you have for someone considering a meditation practice? Where should they start?
"Do it and do it today. There's no right or wrong way to start out. Search your heart and you will be guided to the right places and teachers for your journey. Like with any goal, get yourself out there as much as possible. Speak to other people who have accomplished what you hope to– ask them for advice and follow their suggestions. Ultimately, you will find what you want."
When do you need to use meditation the most?
"Everyone becomes very spiritual the moment something tragic happens to them. But I like to focus on the stressors of everyday life – of waiting in line at lunch, going to the post office, dealing with someone difficult, riding in the subway. Meditation is a way to define meaning in every day life and it allows me to have meaningful interactions with whomever I meet."
What do you do in your free time?
"I'm recording a new record! Nothing is more joyful to me than music and singing. Yet what sets me apart from other singers is that I merge the world of music and spiritual meditation. It's exciting because it's never been done before – so that gives me joy and energy."
Being grateful on a daily basis really helps – so I always try to bring myself back to that place, staying in a state of perpetual gratitude.
How do you personally find balance in your life?
"I allow myself to have an extraordinary life. Everyone complains – this is too expensive, that place is too crowded, - but I try to rise above the noise and appreciate what I have. Being grateful on a daily basis really helps – so I always try to bring myself back to that place, staying in a state of perpetual gratitude. I also practice tolerance of all the people around me. It's important to remember that we are all organs of one being. Each person shares a soul with me. Everyone matters."