This week we joined forces with the lululemon athletica community for our first live event in the Live Your Best Life (#LYBL) series.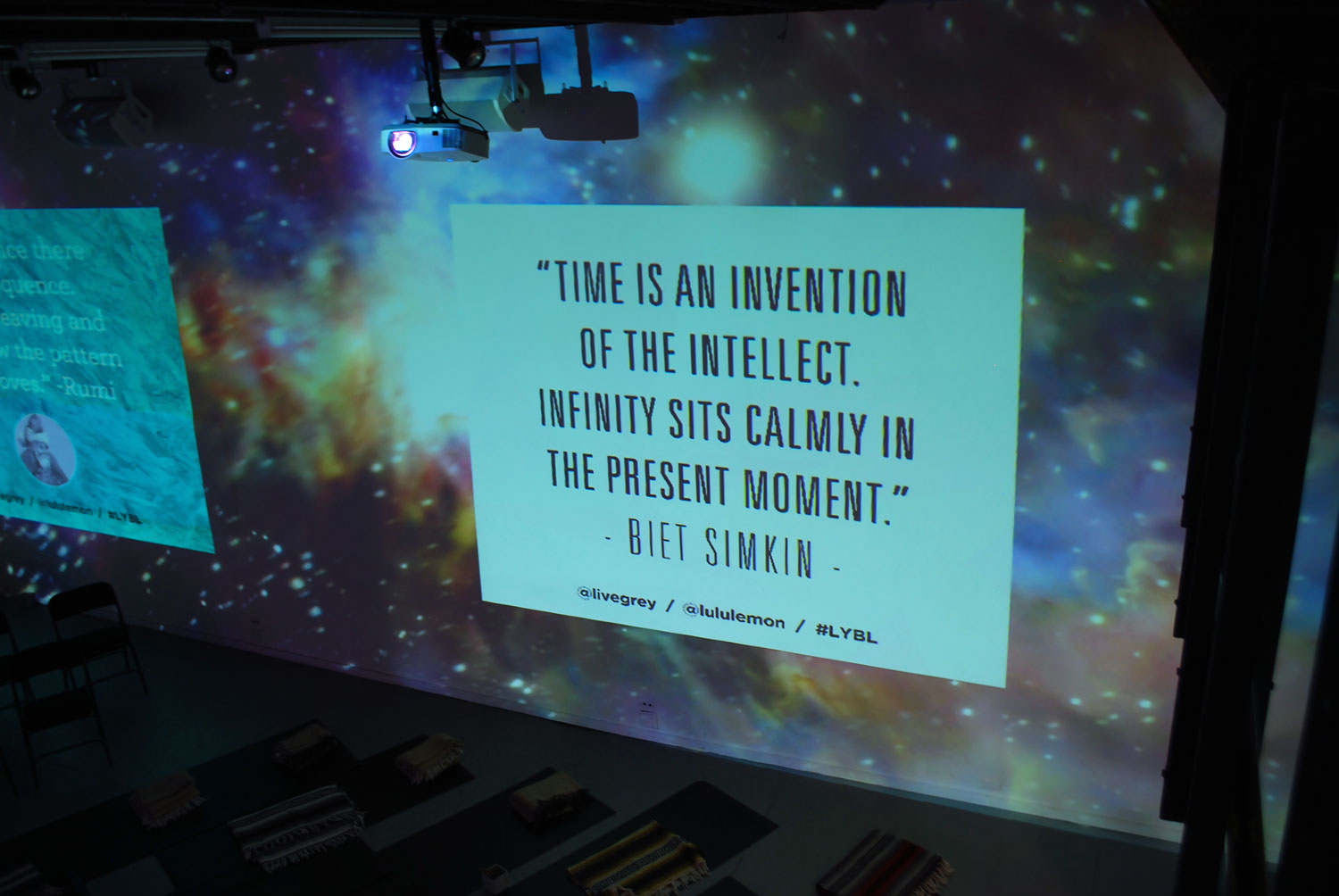 Inside the magical walls of Lightbox NYC, we set the stage with inspiring messages and quotes (this one from our evening's meditation guide) and waited for our guests to arrive…
Yoga mats, blankets and art supplies lined the floor in preparation for the evening.
An amazing group of New Yorkers took a break from their busy lives to join us for a unique journey.
Meditation expert Biet Simkin and artist and change consultant Killy Kilford added their distinctive styles and philosophies to the event.
Biet began the evening with a guided meditation that led us on a journey into our own beliefs, relationships, and conflicts. It was as intense and beautiful as it looks.
Next, Killy helped us draw barcodes of their lives, pinpointing all the major moments that had happened up until the event.
Our wall of memories lined up into a beautiful collage of colors.
We ended the evening creating our own version of street signs for New York, coming up with positive messages we wished we saw and building upon Killy's Dept of Wellbeing project.
Thanks to our beautiful organizers and guides for a making this transformative evening, and thanks to all who were able to join us. Here are a few of our favorite Instagram quotes from the night:
Learn more about our Live Your Best Life series and keep updated on future event here.