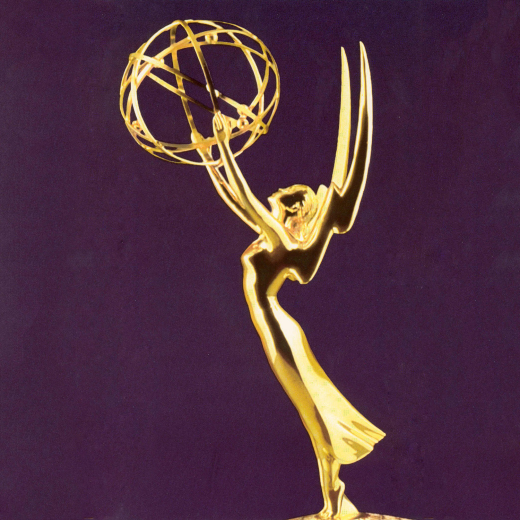 As a huge television fan, you can bet I was tuned in to last night's Emmys, enjoying every hilarious Game of Thrones and Orange is the New Black reference. Seth Meyers delivered a solid night of jokes and that Bryan Cranston and Julia Louis-Dreyus kiss was to die for.
But there were a few movements that transcended the awards show glitz and really gave us something to think about. They reminded me that these people are incredibly passionate, talented individuals who often use their influence to make a difference. Here are the top five grey moments from the Emmys:
5) Modern Family is a big, beautiful dream
Okay, I was surprised along with the rest of you that Modern Family won best comedy again. But creator Steven Levitan's remarks on what the show means to him sounded exactly like living in the grey. This is it, folks:
"It's all a wonder. That we get to do this for a living… that we get to touch so many peoples' lives and that we get to work with such extraordinary people like this every single day. I don't know how else to say it, but Modern Family has been a big, beautiful dream for the last 5 years. And we thank you for not waking us up."
4) Winners thank their support systems for allowing them to pursue their passions
We often hear winners thank a slew of behind-the-scenes people who made their success happen. I especially appreciate those who thank their emotional support systems because for most of them, the path hasn't always been easy. At some point in their careers, pursuing their passions was a really scary thing to do. This simple ode from Breaking Bad's Anna Gunn sums it up:
"Mom and dad, you are my heart. Thank you for keeping me going all these years and never letting me give up."
3) When Aaron Paul talked about his wife's non-profit
Aaron Paul is a super likeable guy, and his plea that everyone check out his wife's amazing work with the Kind Campaign only made him more awesome in my eyes. The campaign combats female-to-female bullying and urges girls to be kinder to each other. After Paul's shout out yesterday, the site actually crashed with so much incoming traffic. Two thumbs up, Aaron, for using your accomplishment to champion a cause that's  important to you.
2) When Larry Kramer reminded us of what's worth fighting for
Even just watching activist Larry Kramer walk up to the stage when The Normal Heart won Best TV Movie had me tearing up. The movie, about the stigma of AIDS and the gay community in the 80's, was itself a passion project for people like Julia Roberts and Mark Ruffalo who wanted to share this important story with the world. After celebrating the success, director Ryan Murphy asked the audience to think about how we can make our own difference by believing in something:
"We're going to use the rest of our time to ask young people watching to become Larry Kramers. To find a cause you believe in. That you will fight for. That you will die for."
1) Bryan Cranston's entire Best Actor speech
Bryan Cranston began his speech by giving us the surprising backstory of his success. When he was younger, he was the kid who liked to take shortcuts. His own family nicknaming him Sneaky Pete (hilarious)! Somehow, he discovered his passion and it allowed him (lucky for us) to aim for greatness instead. His dedication at the end of the speech was incredible, we couldn't have said it better ourselves:
"I'd like to dedicate this award to all the Sneaky Pete's of the world, who thought that maybe settling for mediocrity was a good idea because it was safe. Don't do it. Take a chance. Take a risk. Find that passion. Rekindle it. Fall in love all over again. It's really worth it."