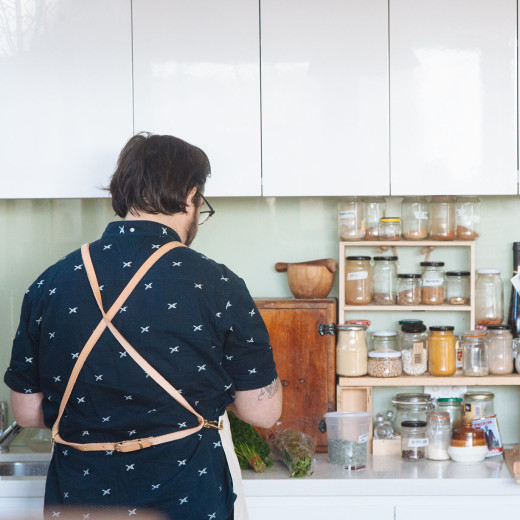 When you someone asked you what you wanted to be when you grew up, was your answer ever an accountant, a supervisor, or a plumber? Probably not. As a kid, you dreamed bigger dreams of doing what you loved for a living. You wanted to an astronaut or a ballerina or a football player.
Now that you're an adult, you have responsibilities, bills and probably a job that doesn't send you to the moon. Reality doesn't mean you can't make money doing what you love — it simply means you'll have to use your free time more wisely.
Instead of going out with friends on the weekend and staying out later than you planned, spend your spare time creating something that you're passionate about. You won't miss those hangovers, and your time can be better served by exploring a creative outlet or developing a skill you always wish you had. Your creativity and passion might even lead to a lucrative side hustle gig.
Here are 10 essential skills that will help you perfect the art of side hustling:
Creativity
There are a million ways to make money, you just need to either tap into your unique talents or find something unique that other people want. If you're good with words, you could freelance as a writer or editor. If you're a skilled painter, you could create art or offer to teach classes. If you're super organized or fashionable, hire yourself out as a life coach or personal stylist. Get creative.
Money Handling
Starting a business can be complicated financially, especially if you need to invest in startup materials. Do your research on tax implications, business licenses and insurance needs. Find a way to keep track of income and expenses so that when tax time rolls around you will have everything in order. Speaking of taxes, make sure you set money aside or pay them quarterly so you don't get shocked at the end of the year.
Time Management
Your new venture is called a side hustle gig because you already have a job. You also have friends and family, a home to upkeep as well as your own personal needs for food, exercise and hygiene. You must have excellent time management skills to balance all these things. Find a schedule that works for you and stick to it. If you find something important in your life is being neglected, reassess your priorities.
Advertising 
You've got an idea and you've got startup materials; now how are you going to get customers or clients? You've got to advertise. Do you need business cards or a billboard? Do you need a website or a radio ad? Companies like Vistaprint make it very easy for small business and entrepreneurs to create custom logos and even websites. 
Writing
If you're going to be creating your own promotional materials, developing a website or drafting contracts, you will need to have some writing skills. Chances are you haven't studied grammar since school, but now is a good time to brush up and learn about any changes that have been made.
Internet Savvy
Savvy Internet usage can make or break a new small business. Figure out how you want to represent yourself online and connect to as many channels as you can properly manage. Facebook, Pinterest, Twitter, Snapchat, YouTube and Periscope are all great avenues for reaching wide audiences. If you are going to make items to sell, Etsy, eBay, Craigslist and local online boards can get your products out there
Sales
Whether you are selling your own talents and skills or products that you make, having knowledge in sales tactics is essential. Brush up on must-have sales tactics. 
Communication
Communication is key in so many aspects of life, but none more so than when starting a small enterprise. If you need financial backers, you must be able to communicate your vision and strategy for success. You must be able to communicate with your customers and clients very clearly what it is that you are selling them.
Risk Evaluation 
Ideally you're starting a new side hustle gig to make money, so you need to spend some time doing an upfront risk evaluation. Ask yourself what kinds of risk there are – physical, financial and emotional – and plan to mitigate them. If you can't, then you must decide if your new business opportunity is work the risk.
Legal Expertise
You don't have to be a lawyer to start your own business, but you do need to know the laws. Luckily, most information can be found online by state. Legalzoom.com is a great website to create a DBA, LLC or corporation. Do your research and protect yourself against any potential liability.
Get your creative juices flowing and start thinking of ways that you can make some extra cash. If you have these 10 essential skills locked down, there is no limit to your potential success.
You can connect with Savannah on Twitter @SavHemmings.