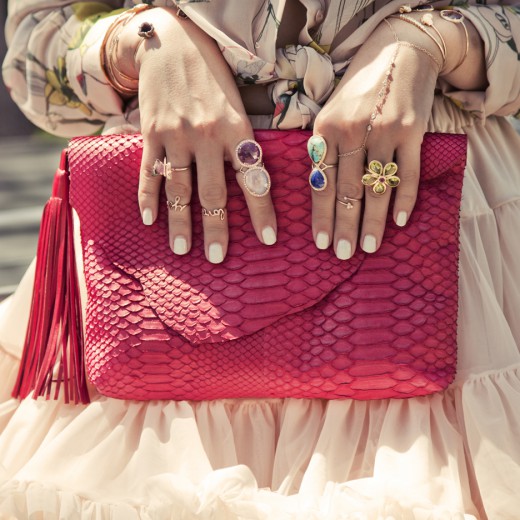 "The key to success in business is devotion to your passion"
Jacquie Aiche is a Los Angeles-based jewelry designer whose work has gained worldwide attention in recent months. Her loyal customers include a long list of celebrity and professional clients that include Rihanna, Jennifer Lopez, Mary J. Blige, and many others. Aiche has also recently caught the attention of American fashion designer and entrepreneur, Rachel Roy. Here, Roy interviews Jacquie Aiche on how her passion for hand crafted fine jewelry became a thriving business.
What does following your passion mean to you?