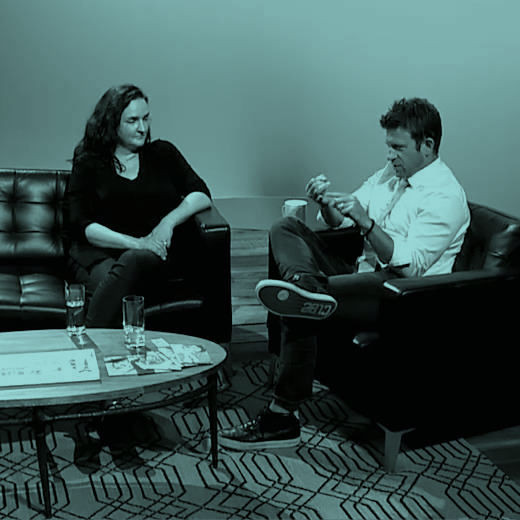 Recently, Chase Jarvis had a conversation with one of our favorite Grey folks, Tina Roth Eisenberg.
Do yourself a favor and watch the full 70 minutes. In the meantime, here are some of our favorite parts:
Do what you love
Chase: How do you know when you love what you do?
Tina: If you never have to think "do I want to do this?" I know it sounds so cheesy, but my personal life and my work - it's all a blur. And that to me is a sign that I've found my sweet spot.
Chase: I understand the idea of keeping your life separate from your work - I feel that what you just described is the picture that my life is as well - my work, my professional, my life is all wound into one thing. I think that a lot of people are looking for courage to put a stake in the ground and say, I'm not actually happy in this job that I'm doing.
…and teach your kids the same
Tina goes on to tell a story about when she asked her 8 year old daughter if she knows what her mom does at work all day.
"Yeah, you sit at your computer and you laugh."
So Tina said, do you mean that I like what I do? Her daughter, looked at her seriously annoyed and said, "Yeah, isn't that the whole point?"