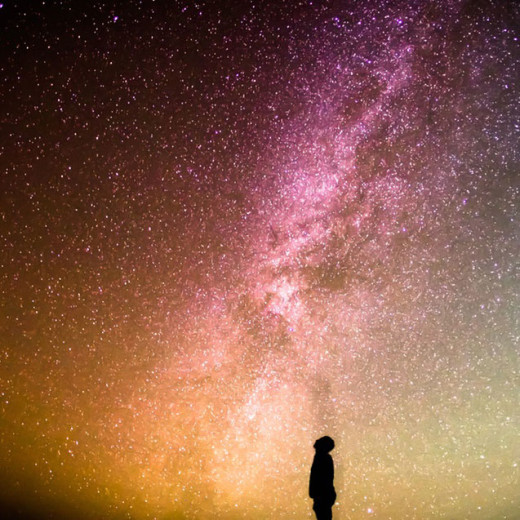 When we talk about failure, in between thinking it's the best thing that could happen to us or that it's the worst thing that could happen to us, we often forget about this crucial component: it makes us human. Whether we're trying to be better leaders, team members, friends or people, that's a trait that has true value. Failure makes us more relatable, and it also helps us relate to others better. That's why it's always powerful to hear about how failure has shape successful people.
As you read the quotes below, think of a specific instance when you feel like you've failed recently, when you could have done better, or when you didn't live up to your own expectations. Maybe you're trying to forget about it. Maybe you're playing it back mercilessly in your mind. Instead, think about how you can reframe it so it becomes part of your human narrative. And take a look at how these leaders thought of failure in their own lives:
1. "Everything is hard before it is easy."
(Johann Wolfgang von Goethe)  TWEET THIS.
This is a reminder that shortcuts aren't real. If you want to become great at something, you have to be mediocre at it first. Chanel this sentiment so that mediocrity is not something to be ashamed of, but something to start from.
2. "Success is not built on success. Not great success. Great success is built on failure, frustration, even catastrophe."
(Sumner Redstone) TWEET THIS.
The use of the word catastrophe is wonderful here because it points to how often even the worst times in our lives lead to our greatest discoveries and eventual successes. That holds true for us as individuals and as nations.
3. "My great concern is not whether you have failed, but whether you are content with your failure."
(Abraham Lincoln)  TWEET THIS.
It's not the moment of failure that you should concern yourself with, but what happens next. Do you ignore it? Do you act as though it didn't matter in the first place? Or do you push yourself to grow from it?
4. "Failure is the condiment that gives success its flavor."
(Truman Capote) TWEET THIS.
Capote speaks to the universal truth that everything "bad" that happens to us is necessary in helping us appreciate everything "good." You can't understand one without the other.
5. "Please know that I am aware of the hazards. I want to do it because I want to do it. Women must try to do things as men have tried. When they fail, their failure must be a challenge to others."
(Amelia Earhart) TWEET THIS.
This sentiment is powerful because it leans all the way into failure. It shows how even when we fail as individuals, our mistakes can present others the opportunity to learn and grow.
6. "Many of life's failures are people who did not realize how close they were to success when they gave up."
(Thomas Edison) TWEET THIS.
This edifying perspective reminds us that we often cannot see the big picture when we are stuck in the pain of the moment. If we are able to step outside of a present difficulty, we might realize how well we are actually doing.
7. "Mistakes are the portals of discovery."
(James Joyce) TWEET THIS.
Our biggest discoveries as a human race have stemmed from mistakes (think "discovering America" or "discovering penicillin"). It's how we know we're onto something.
8. "Remembering that I'll be dead soon is the most important tool I've ever encountered to help me make the big choices in life. Because almost everything—all external expectations, all pride, all fear of embarrassment or failure—these things just fall away in the face of death, leaving only what is truly important."
(Steve Jobs) TWEET THIS.
This advice provides us with a great tool for dealing with fear of failure. Zoom out. Ask yourself how horrible it really is to fail in the grand scheme of things. Is it so bad that it should stop you from attempting to do worthwhile things in life?
9. "I hope you live a life you're proud of. If you find that you are not, I hope you have the strength to start all over again."
(Eric Roth, The Curious Case of Benjamin Button) TWEET THIS.
Sometimes we fail because we refuse to recognize we have failed. We pretend we are content, happy, or even proud of the lives we lead. It's having the capacity to recognize this might not be true that we should really take pride in.
10. "You've got to experience failure to understand that you can survive it."
(Tina Fey) TWEET THIS.
Knowing you can survive failure is one of the best tools you'll ever get for navigating the ups and downs of life. Know and you don't have to fear.
11. "Everything you want is on the other side of fear."
(Jack Canfield) TWEET THIS.
There's something incredibly simple but inspiring about these words. It's as though they allow us to suddenly visualize all those things we want for ourselves and our loved ones, just over there, on the other side. The only thing left is to be brave enough to try (and fail) in order to get them.