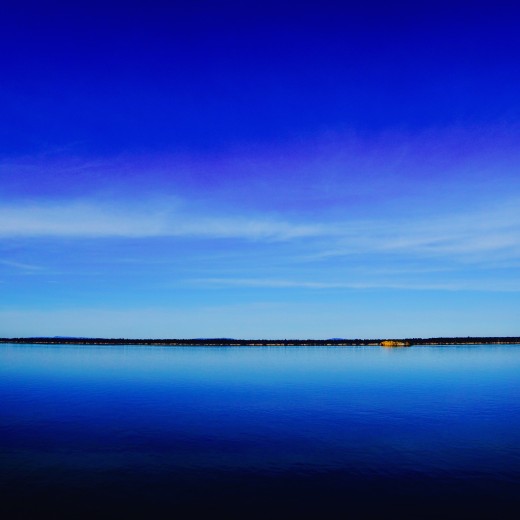 Navigating your career when you're just starting out can make you feel like you're at the mercy of the next roll of the dice in your favorite board game; one space forward, two spaces back. Each success seems to be countered by a failure. While you might not be able to control every failure, you can control how you react to them.
Back when I first moved to Los Angeles, over a decade ago, I learned this lesson first hand. As a budding TV producer I felt lost in the sea of uncertainty. My mom's Midwestern advice was always ringing in my ear, "Get a good job, work hard and be loyal." However, like most other industries these days, entertainment doesn't always reward loyalty, is constantly evolving and is anything but stable.
One Step Forward…
After about six months of interviews and the agony of waiting by the phone to hear if I had been hired, I got a job. My first success!
So, like my mom had advised, I worked hard, moved up steadily and didn't let go. But for six years, I watched former colleagues come and go and rise to the top in other organizations. I felt like a failure since I wasn't moving up like they were. Eventually, I knew I would have to do the same if I really wanted to grow.
So I did it, carefully. I hunted around until I found a longer-term project— six months— and gave notice at my job. People were impressed. I was impressed—and surprised at how easy it seemed. I became a writer on a TV show that I was proud of.  Another success!
But those six months flew by fast and before I knew it, I was out there, wild, hustling for my next gig. "This should be easy," I thought. I mean, it hadn't been that hard to find my last job. Weeks passed and nothing. I felt like a failure again.
Two Steps Back…
Entertainment was changing. People were watching media and videos on their computers and cell phones, but no one really knew how to make money from it. The industry was divided between two camps: those who wished this 'new media' would go away and those who—even though they didn't know how or what it was about —embraced it.
I joined the latter camp and at the ripe old age of 30, I decided to do something about it. I took an internship with the biggest mobile content producing company I could find. Even though it gave me something to do, I still felt like a failure.
I was college educated. I had worked as a producer, writer and director for over 5 years by this point. My name had been listed in countless credits. Yet, here I was getting people coffee alongside young twenty-somethings. I'd like to say I didn't care, but that would be a lie. It was a brutal blow to my ego. On more than one occasion I wanted to quit. But I knew if I held out long enough— as long as my savings would let me— I would learn what I had come to learn.
…to See the Hidden Opportunity
I spent about two months as a general intern and then got pulled into creating budgets for the projects. Then I moved over to creative. I worked with large brands including Petco and Walmart and was developing a show with a company out of Italy. Towards the end of my run there, I was pitching in meetings alongside the owner of the company. Had I continued working in traditional unscripted television, there was no way I would have gained this much experience in such a short amount of time. Finally, I was feeling successful again.
When my savings ran out, I knew I had to get back to the work, but this time looking for a job was very different. I had a whole new set of skills to promote in my interviews and a much more detailed resume. Needless to say, I landed my next job pretty quickly. What had at first felt like a massive failure turned out to be a huge boost to my career. Even though I couldn't make people hire me at the time, I took the situation I was in and created something positive out of it.
In business and life, when our paths don't lead where we planned, or we hit a roadblock, we're faced with an option: let it hold us back or see it as an opportunity for growth. Which will you choose?
You can learn more about Dominique on her website or follow her on Instagram and Twitter.