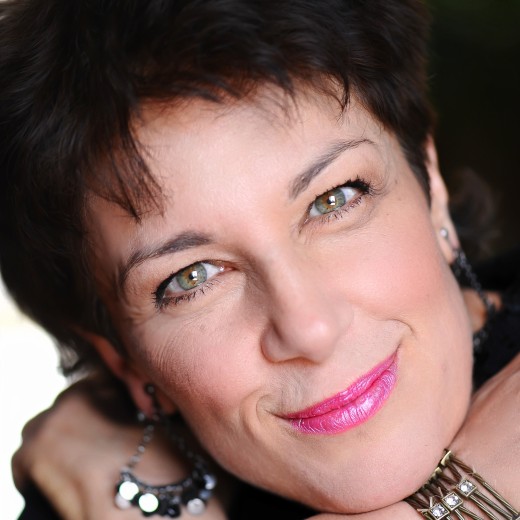 Tama Kieves was a Harvard Law grad and successful lawyer when she decided to leave it all behind to try and find happiness. Today, she is an inspirational speaker, a best-selling author and an expert on career transitions. In anticipation of Tama speaking at our Ignite Your Dream Career event this week, we wanted to know more about how she made her transition and how she advises others seeking career fulfillment. Check out her spot-on insights, greymates!
When did you know you needed to change career paths?
Well there was pain, desperation, misery. All good signs! But it was more cumulative, many things that added up to the breaking point. At one moment I was so unhappy at work and friends advised me to get away. So I flew to California by myself. I was walking along the beach eating a bagel, and I realized that I was happier in that moment than I had been in a long time. I thought I needed a certain amount of success and money. But the ocean was free. The bagel cost 50 cents. I didn't need money to be happy. I needed the feeling that I was being true to myself.
How did you plan out your next career move after deciding to leave the legal profession?
I was a lawyer so I thought very linearly. I wanted to be logical. But this was truly an emotional decision. I wanted to plan a year out so I didn't have a gap in my resume. But a friend told me "It won't look good on your resume if you have a nervous breakdown!" So I let myself make that emotional decision. And ultimately it wasn't about doing, but about undoing. Undoing old beliefs and limiting thoughts I had, so that I could reach my greatest potential.
What was the first thing you did once you quit your job?
The most important and hardest thing was to take time off and not jump into another job. When you leave a career, it can be very emotionally exhausting. Your brain may want to jump back out there, but you need to detox. I started waitressing. I always advise people to get a "drop out" job that doesn't count as your career but pays some of your bills. It gives you time to investigate and decide what you really want. Otherwise you might end up somewhere with as little purpose as before.
What would you say to someone who doesn't know what their first step is toward living a grey life?
Everyone wants to define an ideal career right away. But you need to discover it instead of defining it. Your brain will only be thinking about the jobs you already know. Instead, you should explore and sample things. There is so much great stuff you might not know about, and you have more potential than you know. You can start exploring right away. Start taking a class on Wednesday nights. I would write poems in my notebook in the courtroom. Anything that helps you stay in touch with what you love. Most people think they don't have the time or energy to pursue a passion. But if you do it, it gives you time and energy.
From there, how do you hone in to your dream career?
Well, we all want a clear plan but there isn't one way to do it. I always tell my career coaching clients, "You can't plan an inspired life." For me, it was just one thing leading to another thing leading to another thing. Most people never take that first step towards a dream because it sounds illogical. But if you take that first step, it morphs into something else. I knew I wanted to write, but I didn't know what or why. So I started writing poems, and I was reading career help books at the time. Suddenly my poems became essays about career transitions. And I realized I wanted to write a book about that process. That also led me to starting a support group where people encouraged me to start teaching classes. It all happened step by step. So my advice is to take any step that gives you joy. I had one client say that all she enjoyed doing was watching TV. I asked her what she was watching, and it turns out she was watching the Home and Garden channel and was interested in interior design. Anything can be that first step.
Thanks so much! Do you have any final thoughts?
One thing I always come back to happened at that moment when I was scared to leave law. A friend said to me, "If you're this successful doing something you don't love, what could you do with the work you do love?" I see so many smart, brilliant people who are doing almost jobs. Imagine what amazing things they could do by taking that first step.
Tama Kieves will be speaking at our August 19th, 2014  New York event. She will be leading a retreat on exploring strategies for discovering your calling in upstate New York August 22-24, 2014. Learn more about her on her website.