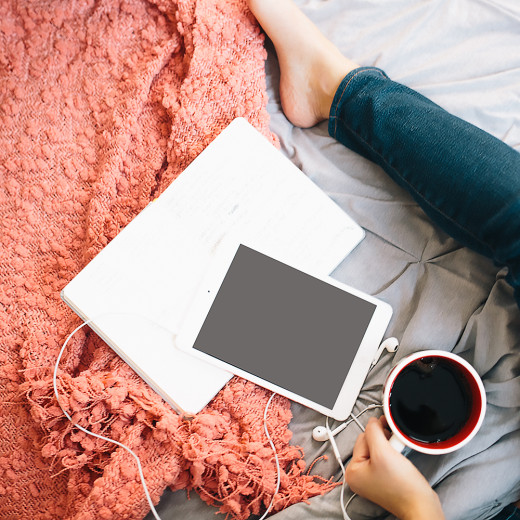 You're smart, talented, and really into what you do. You fought hard to succeed at your job, and you come in to work every day looking to kick ass, plant flags, rise up, and raise hell. You are, in a word, a pro.
And then one day you come into the office and there's a really weird vibe. People have that wide-eyed freakout look. Nobody talks above a whisper. Layoffs are in process, and the messages are flying: 
Do u know what's happening?
Heard it started this am
HR is in Sara's office
Molly's crying
This can't be good.
But it can be good. Trust me. It can be really, really good.
Being laid off really has nothing to do with you. It has no bearing on who you are, or what your next job will be—layoffs are a number game. Thousands of Americans were laid off in 2013, thousands more in 2014. Layoffs happen in every quarter in almost every industry, in part because companies now lay off workers in order to instill confidence in what they're doing in the marketplace (and yes, that is fairly oxymoronic). In technology, in media, in the law, even in formerly recession-proof professions like education or healthcare, layoffs are—well, let's not say normal but certainly unsurprising.
I speak from lots and lots of experience. I was laid off earlier this year, and it unexpectedly gave me both the creative and the personal freedom I needed to start a freelance career, launch a first novel into the world, and be there for a dear relative when she got sick. Looking back, I can say that getting laid off wasn't just a blessing in disguise. It might have been one of the best things to happen to me in years.
It happened to me. It's happened to a lot of people. And you can make a layoff into one of the best things that ever happened to you. Here's how.
1. Don't wallow.
There's a time for wallowing, for binge-watching Scandal, for eating gallons of ice cream and downing gallons of Scotch, and that time isn't now. On a scale of grand universal suffering, where 1 is a hangnail and 10 is raising children in a war zone, think about where your layoff falls, and try to hold on to your sense of perspective—and if you can, your sense of humor.
2. Act in the way you want to be remembered.
It may be tempting—so so tempting—to fire off vicious one-liners and earth-scorching monologues on your way out the door. But the hard fact is, it doesn't really help you to go down guns blazing. Because when the guns stop blazing, your professional reputation is what's been laid low.
What helps is being gracious, keeping your head up, and staying above the BS. Whatever happens, be classy about it, because that's true to what you are. You're a pro, after all, not the Bitter Bunny hopping down the Bitter Bunny Trail.
3. Fill up on work friends.
Week one, before you even update your LinkedIn profile, make coffee dates and drinks dates and lunch dates with every person you've ever worked with that you liked. This is called Networking. This is also called Hitting the reset button.
Because when you do hunker down over deep pours at your favorite wine bar, there's one rule: Don't gossip and bitch about what happened to you (if they're classy like you, they won't ask anyway). Instead, ask them to tell you what's happening with them. Phrase it as a friendly favor. "I want to hit the reset button and I want to ask your help with that. Instead of going over what went down at my old job, what I really want is to hear about people who are totally rocking it at their jobs right now. I need some ideas!" And listen. Take notes if you have to.
4. Get your house in order.
Yes, do update that LinkedIn profile and get your resume spit polished. But don't stop there. Spiff up how you're representing yourself on whatever social media platforms you're on, and make sure you've got up-to-date profiles and user accounts for the job boards and hiring websites that serve your professional community. Finally, for the love of Mike, apply for unemployment benefits if you're eligible—you helped support those benefits for others while you were working, so it's your turn to use them if you need to. No guilt, no judgment.
5. Don't panic.
You're smart enough to know this already, but it's worth writing down and keeping someplace visible to remind yourself (bathroom mirror, maybe?): Don't feel like you have to take the first job you're offered. You need to work, yeah, but avoid selling yourself short.
6. Ask for what you're worth on your way out the door.
If you're offered a severance package, it's worth the couple hundred bucks to talk to an attorney who specializes in employment law about your deal—she can spell out what you should ask for and how you might get it. But keep your expectations realistic.
7. Offer your help to someone who deserves it.
When I was laid off, I decided to follow some of my mom's all-time greatest advice: Whenever you feel down, try to lift someone else up. It's so simple, it almost shouldn't work, but believe me: Nothing will reinforce your belief in your own skills and abilities like helping someone else. That friend who's slaving away at her first novel? Ask her if she'd like you to read it. That former co-worker who was laid off at the same time as you? Offer to give feedback on her resume and her LinkedIn profile (and ask for the same in return).
8. Look up.
Getting laid off is almost guaranteed to change your perspective, if only because it offers you a break from staring at work all day. Get outside. Do some of the things you always thought you'd like to do if you didn't have to report to a desk—hit an afternoon movie by yourself, get your hair cut on a weekday, find a morning yoga class. All around you, you'll find reminders that life is more than your job. Another piece of my mom's all-time greatest advice: Look for reasons to be grateful, every day. Someday—maybe sooner than you think—you'll be grateful that this happened, because sometimes life forces you to make a change. And change is good.
This article, written by Siobhan Adcock, was originally published by Levo League here.