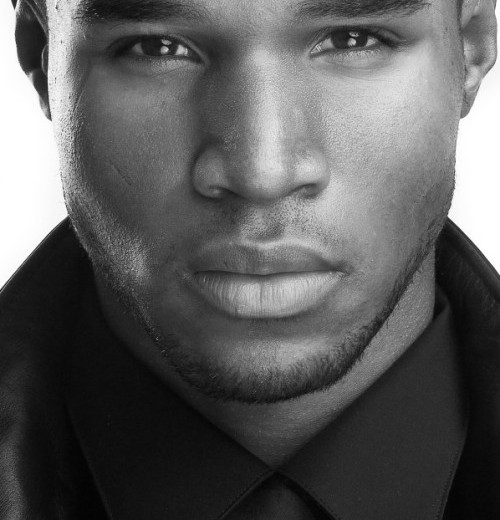 In this series we invite you to meet and learn from thinkers, doers, and believers who find success by actively living in the grey.
Henry Watkins, a 24 year-old Philidelphia native, has been modeling for about 4 years now and has been featured in notable campaigns as well as runway shows for names like Ralph Lauren, Calvin Klein, Versace, and Gilded Age. Henry has fearless ambition and has channeled that ambition into showing youth how to follow their dreams the same way he did. Between teaching environmental classes around New York, tutoring in Harlem, and mentoring kids to express themselves through art at Free Arts NYC, Henry is living in the grey by using his influence to inspire as many young minds as possible.
What does living in the grey mean to you?
To live in the grey to me means to to be yourself at all times and to bridge the gap between your work life and what you are passionate about. Some people love and truly care about what they do and stay in the grey.
Do you have a boundary between work and life? If so, how do you define it?
I'm a professional model, signed with Soul Artist Management, so my boundaries, if any, are very small. I'm an artist above all over things and just like there is an art form to language and tailoring clothes, there's also an art form to selling those clothes through the expression of the pose. That spark that starts the fire that is my passion for all the things I care about is all encompassing and shines through in my professional life. I'm so grateful to have a job that allows me to express myself.
Who is a mentor of yours and why?
A mentor of mine that immediately comes to mind is my mother, because she gets better with age. She's continued to develop herself and is uncompromising in her pursuit. She has set a great example of reaching above and beyond people's expectations.
What's the first thing you read in the morning?
Right now, David and Goliath by Malcolm Gladwell.
What are three things you make sure you do everyday?
Smile, Laugh, and Think Critically.
Do you have a motto?
You change the way you look at things, then the things you look at change.
Do you work differently than you did one year ago?
Absolutely, a famous quote that I live by is "A man who views the world the same at fifty as he did at twenty has wasted thirty years of his life."- Muhammed Ali. I strive to constantly develop and critique myself.
How do you ensure your intentions become actions?
I just go for it, day in and day out. Sometimes I can only spend ten minutes working on a project but maybe the next I can spend ten hours, as long as you keep pushing forward things will eventually come into fruition.
What's the best advice you've ever received?
If you get knocked down 5 times get up 6 times. That's a universal truth that everyone can benefit from, and the resilience that a person develops from that way of thinking is priceless.
What advice do you have for others beginning their grey journey?
Stand tall, study your predecessors, connect dots that haven't been connected, and take risks!
Meet more members of the Live in the Grey Community:
Tim Sparks, filmmaker
Jessica Hendricks, founder of The Brave Collection
Holly Ronan, boutique proprietor of Benefit Cosmetics