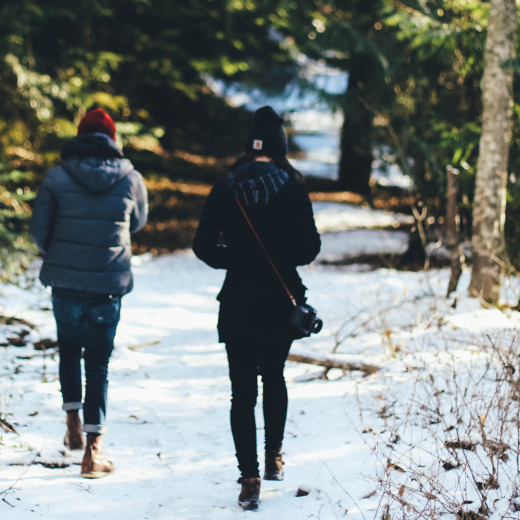 It can be hard to admit that you don't know all the answers at work. You want to appear confident, strong. Asking for help might show weakness and you, brilliant one, are not weak.
Zack Johnson, a 26 year-old CEO of a technology startup in Chicago, laughs at this, "Everyone I know who's really successful has not just one or two mentors but more like 10 or 15."
Zack should know. "I've been getting advice from older people my whole life. Like, in high school, I'd ask kids who were a couple of years older than me for advice about what classes to take. Mostly it's about finding people who know things about things you don't, which if you're honest, is pretty much everyone around you."
The Three Kinds of Mentors
Zack has taken that advice and used it to build a company that's been recognized as one of the 100 Brilliant Companies and one of the Top 30 Startups to Watch by Entrepreneur Magazine. "Most anything you're going to encounter, someone else has encountered before you," he points out. He cultivates three kinds of mentors in his life: sounding boards, reach mentors, and middle mentors.
A sounding board is someone whose advice you completely trust and are safe people to bounce off your wildest ideas.
A reach mentor is a person who is a leader in your field.
And a middle mentor is someone who has a few years more experience than you but is "killing it". Here, age is important. You're looking for someone who is about your age or slightly older, because they'll give you the best near-peer lens on what this journey is going to be like.
Ideally, you want a mix of all of these around you at all times.
Seek And Ye Shall Find
So how do you find these mentors?
If you're in or just out of school, start with your professors. If they're not mentor material themselves, they likely know someone who is. If you're already in the workforce, look for people you admire.
"You have to have a willingness to go up ask to people cold," Zack says, "Always be looking for people who are killing it. And then just go up to them and say, "Hey, I think you're doing something cool. I'd like to talk to you for 30 minutes."
But what if you're not naturally extroverted? That was Anna's** situation. "I'm fairly socially awkward & I don't feel comfortable just going up to someone and asking them to be my mentor. In all of my mentoring relationships, it's started very casually and organically. Most of my best mentors have been my bosses. I've been really lucky that I've had strong supervisors- men and women- that I've felt comfortable developing that relationship with."
Recently, Anna found herself in an increasingly unhappy work situation. She knew she had to make a major change, but she isn't a natural networker. So she turned to a friend who was. "We met through work. She's just one of those people. She's always trying to build her network because she loves people and she loves knowing what's going on- she's fascinated by people and relationships and politics. I told her that I was looking for a new job and a new direction in life and then she helped me make a connection to a very senior person I never would have gotten access to on my own." That senior person met with her and eventually created a job tailored to Anna's interests. She's now Anna's boss.
Has Anna been transformed into a super networker? No. But she says that this experience has made her more conscious. "Now that I'm back in a work situation where I'm comfortable, I recognize the importance of relationships, but I also want to be really intentional. I want to be respectful of other people's time and energy and only make meaningful connections that will directly benefit both people." The karma of networks ensures that the next time you need something from someone, be it a mentor or an introduction, you'll have the connections ready.
**Some names have been changed by request
You can learn more about Susanna on her website, and follow her on Twitter @SusannaDW.