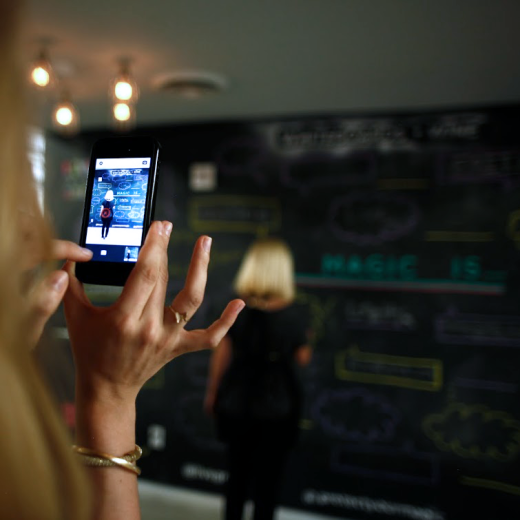 We all have a magic about us. Your magic could be your loyalty, or your discipline. Perhaps it's your smile. When you discover your magic you should be proud to project it! But you also need to protect it.
That's the principle at the heart of the Protect Your Magic movement that Fadia Kader started. This summer, with this message in mind, we came together with Live in the Grey to host a discussion. Greymates from all walks of life joined us, curious to know how Protect Your Magic could help them lead fulfilled, grey lives.
As guests enjoyed celebrity chef Sarah Ashley's delicious hors d'oeuvres, we encouraged them to write what their magic was on chalkboard walls in MKG's offices. So you can follow along with us for the rest of the post, write down your magic now. Hint: it's the unique thing that makes you special in life or business, the thing people remember you for.
With everyone's Magic up on the boards and top of mind, Fadia kicked off our conversation with her amazing personal journey. A solo pilgrimage to India led her to a place of understanding not only of herself but also the world around her. This experience gave birth to a phrase she would frequently share with friends & family in conversation: "Protect Your Magic." It's a provocative mantra that forces people to think about questions like:
What is my Magic, and how can I project it?
Why do I need to protect it?
How can I be in a company and be true to my Magic?
How can I be an entrepreneur and be true to my Magic?
We explored these questions and generated amazing feedback that you can see on our whiteboard illustrations here:
Some of my favorite takeaways of the night included:
Finding and Protecting Your Magic is a PROCESS (not a destination).
You should explore new ways to "conjure" your magic– because when you leave, it lingers in the air with others.
Your magic in the workplace and in your everyday living can be blended. (I'm still working toward this one.)
Your magic can center you when you need it the most; you should never forget it.
Ultimately, no matter where you are in your life, you have a power that is only yours. Take the time to make it known in your every day life, to your friends, your family, your co-workers, and even your boss. You can't be naive with your Magic. Be selective about who you let into your life and don't let yourself or others abuse your magic.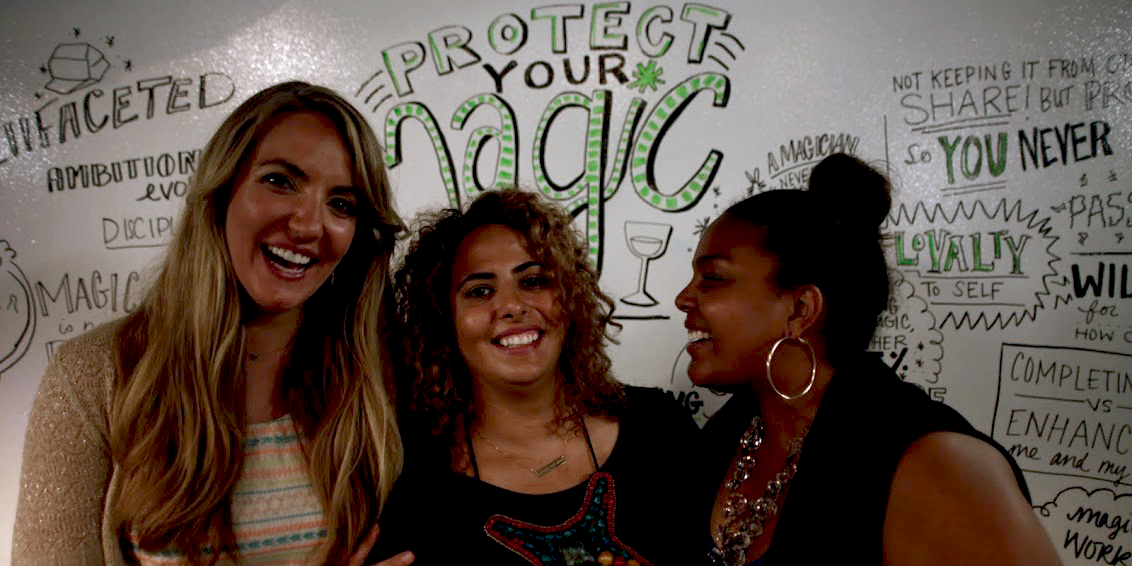 Everyone left the room thinking about their magic and what they can do to enhance it. I thought about how to trust my instinct and my own voice more to manifest my Magic, which is my insight & ability to connect ideas and people.
Now that you've thought through what your magic is, click on and download this Instagram-friendly image and share your superpower with us using the hashtag #wbwpym and #protectyourmagic.
Photos courtesy of @mariokristian_.