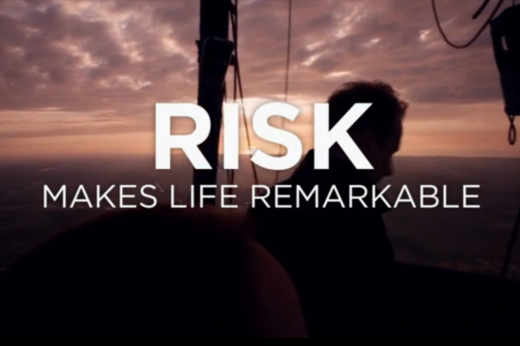 The goal of this 10-day challenge was to encourage our Live in the Grey community to become comfortable with that feeling of uncertainty that we all experience when going out on a limb.
Over the past two weeks we've: tried new foods, new types of exercise and  have gone off your beaten path. We've reached out to people we admire, and we've initiated conversations with people that we might not otherwise talk to. We've called our credit card companies to negotiate and we've shared our knowledge/experience with others. 
LITGers have shared with us their wins and insights along the way:
"As the second week of the Risk Challenge gets underway, I've realized I do a good amount of the risks in this challenge pretty often but hadn't really considered them risks until now. I say that not to gloat but to remind myself that if I'm doing these risks to the point where I'm comfortable with them, then it's time I look at bigger risks to tackle — whether that's with my career or in my personal life. I've also realized it's important to keep pushing myself and to take the time to pause and reasses what "risk" means to me, as it's something that's constantly evolving."
- Tausha C
" I jumped right in (which is not usually my thing) and got started.  It was a refreshing change of pace and helped me push my boundaries and comfort levels.  So thank you!" - Debbie B
"For the past almost two weeks you have been encouraging people to take risks. I have been reading your inspiring posts, and now, I am ready to take a risk of my own. I have a hard time asking for help or favors, so this will definitely be a risk for me… I hope that by taking this risk, regardless of the outcome, I can learn that risk makes life remarkable and I can grow from this experience, even if it is just in confidence." - Danae E.
Even though risk-taking won't always pan out as we hope, the important thing to keep in mind is that the more comfortable you become with taking risk, the more comfortable you're becoming with creating change. That's a HUGE accomplishment because then you're more likely to take action towards making your career dreams a reality!
A big THANK YOU to everyone who participated! We look forward to bringing you a similar challenge this spring. If you have any feedback you'd like to share with us, please do so at [email protected].