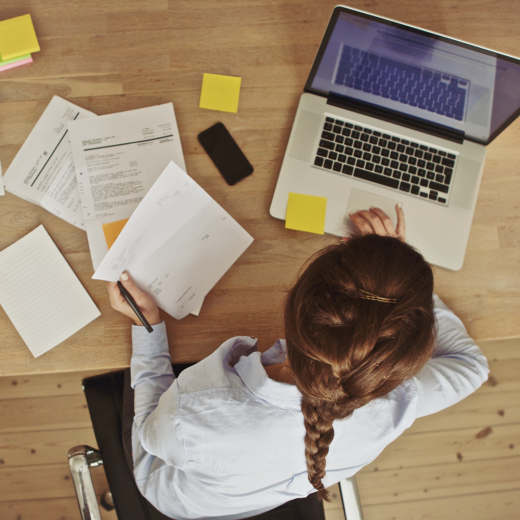 Changing careers can be rewarding and exciting …and a little bit frightening. After all, there are many unknowns when heading into an industry that isn't familiar to you. There may be schedule changes, people changes, work load changes and more, all of which can make the process just a bit harrowing.
However, with a proper resume, crossing industries can be incredibly beneficial, for you and for your potential employer. A resume offers insights into your abilities and skills, which are much more than specificities about your previous line of work.
Align your resume with the skills and aptitude you may bring to a new industry, and you'll land an interview and head into your new career path with confidence. Here are a few tips to get you started:
Perform a resume overhaul
You know the phrase, 'out with the old and in with the new'? It should be the mantra for everyone wishing to change careers. Your resume needs more than an update; it needs a solid rewrite.
When switching careers, the format of your old resume fits your old career. So a new career requires a new format. Try using what's called a 'functional' resume, which is less focused on chronological order and more focused on your skills. Karen Hofferber from Monster.com published some excellent tips for making the switch to a functional resume.
Highlight any transferrable skills
Your resume doesn't need to highlight your every experience in great detail. But it does need to highlight the skills you gained that will be useful to your next potential employer.
If, for example, you were a member of the military and are now moving into civilian life, your resume may want to reflect the invaluable skills you gained by serving your country, such as discipline, organization and leadership. In your job descriptions, provide concrete examples of each to properly hone in on those transferrable skills.
Similarly, cut the industry buzzwords from your resume to show your accomplishments in a way that is easily understood in the new industry, and be sure to only include what is applicable to the new position. This will mean getting to know the skills and experience required to the position for which you are applying and tailoring your resume to match.
Fine-tune to fit the industry
Prove that you can be a part of the new industry by speaking the language properly. If, for example, you are moving into fundraising and development but have a marketing and sales background, shift your resume to include words like 'development', 'donations', 'sponsorships', or 'volunteer'.
Look for key words in the job description to which you're applying. Once located, add them to your resume, provided it makes sense to do so.
Adding key words and industry-specific language will showcase your potential to switch fields. And it will also enable your resume to get through any filters used by employers to screen resumes.
Utilise volunteer experience
Though you may not have had a paying job in your new chosen field, list any experience that fits. For example, if you're trying to move into the non-profit sector and you spent a summer volunteering at the local soup kitchen, list the experience. It's an opportunity to showcase your interest in and affinity for the non-profit. You could note that you're service-oriented and list the number of people you helped in their time of need. Put your volunteering to work on your resume, and it could be what sets you apart from other candidates.
Use quantifiers
Quantifiers give clear, concrete examples of your specific accomplishments. Measurable results provide potential employers with evidence of what you can do. Quantifiers include things like record sales, percent increase in staff retention, or the number of people reached by your service.
Quantifiers show that you've been successful in your previous positions, which means you're likely to be successful again. This is a crucial realization, one that a potential employer must make about you to solidify your chance of being hired.
Radiate confidence
Though confidence can be a hard voice to write into a resume, recruiters will be able to discern it. Say what you need to say with an element of certainty. Know why you want to change industries – and make your resume accurately reflect that knowledge.
Be concise in your descriptions so that you're saying as much as you can in as few words as possible. Use clear language. Prove, with confidence, that you're ready for the change and will make a seamless transition into a new field.
Writing a resume for a new career can be difficult and easily overwhelming, but it's worth the effort. If your new resume accurately reflects how you'll be a perfect fit in your new industry, the effort will pay off. You'll breathe a sigh of relief and feel the satisfaction that comes with having a job you love. The resume that got you there will be a thing of the past, a comforting reminder of a job well done.
This article, written by Sarah Landrum, was originally published by our content partner Your Coffee Break here.