March 6, 2013
Meet David Linn, Co-founder, Cycle for Survival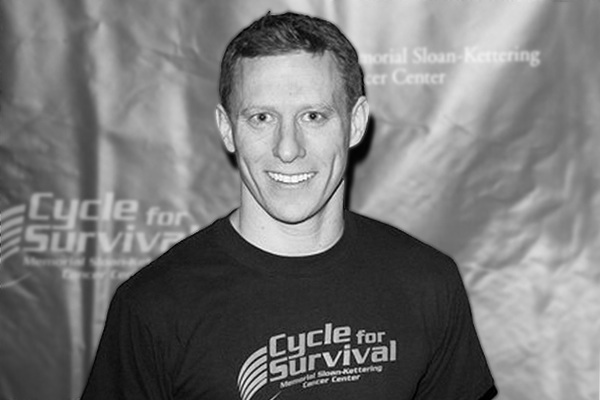 In this series we invite you to meet and learn from thinkers, doers, and believers who find success by actively living in the grey.
David Linn is the Co-Founder of Cycle for Survival, the nation's fastest growing athletic fundraiser which benefits rare cancer research at Memorial Sloan-Kettering Cancer Center in New York. In just a few short years, Cycle has raised more than $30 million to date for clinical trials and research studies in searching for better treatments and eventually a cure for rare cancers. One little known fact, 50% of all diagnosed cancers are considered rare¹. As with every story on Live in the Grey, the mission and our connection to this movement is deeply personal.
In 2011, Live in the Grey, Co-Founder David Munczinski (then a Wharton MBA student) was diagnosed with Ewing's sarcoma, a rare cancer commonly found in young adults. It was during this time that David and Maneesh began a series of conversations that eventually solidified into our philosophy.
In this exclusive interview, we speak with David Linn on overcoming life's challenges, giving back, and living every day to the fullest.
Do you know anyone touched by cancer? David Linn recently shared this touching story on The Huffington Post about his late wife, Jen and what living every day to the fullest truly means to him. In memory of the late Cycle for Survival Co-Founder, Jennifer Linn take 90 seconds to watch her 'Happy To Be 40′ dance below!