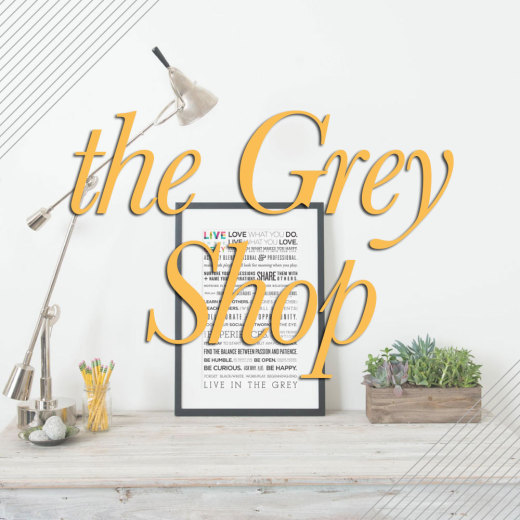 Our many different cultures notwithstanding, there's something about the holidays that makes the planet communal.
-Marlo Thomas
It's officially the holiday season, AKA the most wonderful time of the year. I'm a huge fan of the season (if you couldn't tell), partly because, as Marlo says, it's an amazing communal experience we all get to share in; but also because it allows us to close this year's chapter on a positive note, surrounded by friends or family, as we think about the next one. It's a time to be thankful and to start planning new things.
On that note, our team here at Live in the Grey is beyond excited to share our newest chapter by announcing The Grey Shop. It's been a long-held dream of ours to offer items that can spread our mission and inspire people out in the real world, so we hope you'll love it as much as we do.
In the spirit of Giving Tuesday, we hope you'll take a look at our limited edition bracelets in collaboration with The Brave Collection.
Our fan favorite philosophy posters are also available. We're excited to share our message with you and your loved ones this holiday season!