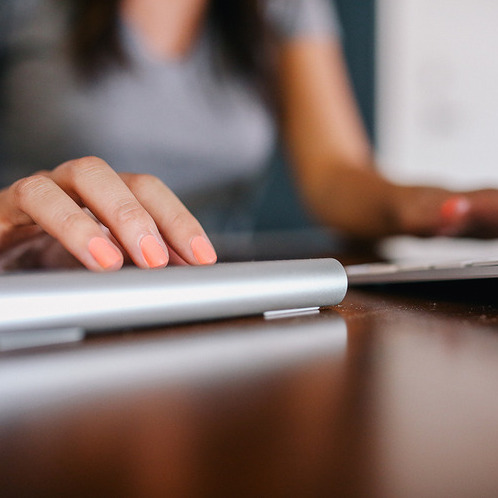 We live in a beautiful world (cue Coldplay song here). The internet has become a staple in the lives of modern millennials and is perhaps the key avenue for accessing information. Sure, there's a lot of junk on there, but you can also find some diamonds. Case in point, you can now take online courses from prestigious universities—such as Harvard and MIT—for free! You may have heard of these massive open online courses, or "MOOCs", but did you know about the various free or "open" journals, book portals, cultural institutes, and more? It's now easier than ever to educate yourself online for free. Read on to uncover more:
1. Open Access Journals
Open Access (OA) journal articles are free to view online. Sometimes, all articles in a journal will be free ("pure OA") while other times this will only apply to select articles in a journal ("gold OA"). Regardless, this is a great way to read the latest findings from top academics and researchers worldwide. Simply visit a publisher's website, a digital library, or even just use Google to find content that interests you. To get started, why not browse these OA offerings from major publishers like Taylor & Francis, Cogent OA, Elsevier, Springer, and Wiley.
2. E-book Websites
Gone are the days when you needed to drive to the library to borrow free reading material. Today, there are a plethora of websites–such as Project Gutenberg, Bartleby, Bookboon, Bookyards, andWattpad–housing tens of thousands of free fiction and non-fiction books. You may not able to find the latest best sellers on these portals, but chances are you'll find enough content to peak your interest, whether your tastes run toward classic and fantasy literature, productivity and entrepreneurship, or health and fitness. For many of these websites, once you find content you want to read, you just need to register and download—it's that easy.
Passionate about art but can't afford to visit your favorite museums on a regular basis? Don't worry! Since 2011, Google has been developing a comprehensive online platform called the Art Project to allow the public to view high-resolution images of pieces housed in partner museums. Virtual tours are also available. Currently, partners include the Tate Modern in London, the Metropolitan Museum of Art in NYC, the Art Gallery of Ontario in Toronto, and the Hong Kong Museum of Art in Hong Kong. Simply search for your an artist or artwork, or browse by collection or gallery.
The platform also provides online access to archive exhibitions and world wonders, the latter via street view, 3D modeling, and other technologies. With the click of a mouse you could be exploring the Great Barrier Reef or Pompeii.
4. Public Lectures
Forget FOMO, technology today ensures that magical moments can be recorded and watched later (or again); some can even be streamed live. Whatever your passion, public lectures or interviews given by the leaders of your industry can be found online. Interested in international relations? Check out these lectures by high ranking government officials from the International Institute for Strategic Studies. Interested in how to be happier? Check out this collection of TED Talks. Interested in learning the basics of computer programming? Check out these resources by the Khan Academy.
5. Massive Open Online Courses (MOOC)
MOOCs were among the buzziest concepts of 2012 and seen as the future of education. Who could resist the free online courses from the world's best universities? While the system isn't perfect, it remains a worthy avenue for learning about a new subject. From learning how to develop Android apps to understanding music production, the course offerings on players such as Coursera,Udacity and edX continue to widen and deepen. Keep an eye on the field–exciting new partnerships are forming as the very concept of a class is being redefined.
6. Open Courseware
Whereas MOOCs mostly offer polished content, open courseware websites offer the draft. For the entrepreneurial Richard Branson-types out there, the best way to educate yourself is by doing. Open courseware encourages users to "reuse, revise, and remix" the content under an open license. MIT's OpenCourseWare is the most well-known but schools around the world, fromHarvard Medical School to the United Nations University, have their own versions.
7. Online "Degrees"
Ever wanted to pursue an MFA or MBA, but just couldn't afford it? Times might be tough these days and enterprising individuals understand your plight. For word lovers, DIY MFA provides much of the same information as a traditional MFA, but offers you the flexibility to tailor the modules to your taste. The website is packed full of informative articles that are completely free, as is the starter kit. More of a "mind on my money and money on my mind" kind of woman? Check out the free Micro-eMBA to better understand strategy, marketing, leadership, and more.
8. Leisure Learning Channels
The secret's out, career-driven millennial women have busy schedules. Between keeping fit, giving 100 percent at work, taking a language course, volunteering and having a social and spiritual life, spare time is hard to come by. While it's good to avoid being too busy, discover how you can make time by trading Facebook-browsing on your commute to listening to podcasts or watching YouTube tutorials. Today, you can simply plug in when you have a free moment and be transported into another space and time. It's worth making the effort to learn on the go. You never know when a new piece of knowledge will spark your next big idea.
Happy learning!
This article was originally posted on Levo League here. Photo courtesy of Death to the Stock Photo.