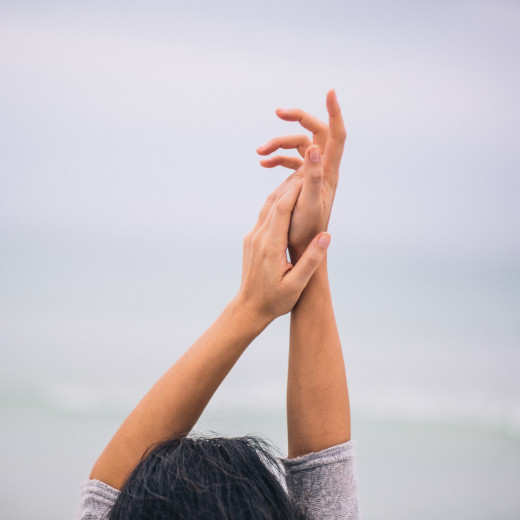 We've all been there. For months—even years—you've been toiling away on your new startup hoping to change the world. You know the drill: sleepless nights, take-out dinners, and lack of money and personal life. The lifestyle has been glamorized in movies and countless success stories of entrepreneurs reaching the payouts. People are encouraged that this is the path to success. But as time goes on, the long hours add up, and depression, anxiety, and fatigue set in. You hit a wall. You burnout.
After more than three years of grinding day and night as an entrepreneur, working with several startups including my own company, I experienced a burnout earlier this year. My days were long. I was constantly tired, no energy or motivation. I even noticed I was isolating myself from social situations.
After studying the traits of successful entrepreneurs, I came up with five steps that helped me overcome my burnout. While they might seem like no-brainers, you have to make the effort to follow them. And anyone can benefit, entrepreneur or not.
If you find yourself like I did, hit the brakes and focus here.
1. Make a schedule and set realistic meetings
We all love not being in a traditional office, but cubicle life did give us one beneficial tool: a schedule.
I've become meticulous with my schedule. Google Calendar is my best friend. Every call, appointment and engagement is in my calendar the minute it's confirmed, and it is instantly synched to my iPhone. To maximize your time, each meeting should have a detailed goal and should not last more than 30 minutes (as much as possible). I also have a simple rule I always follow—no more than three meetings per day.
In cubicle land, a meeting might show the higher ups that work is getting done, but in entrepreneurial life it can end up being a time drain.
2. Eat healthier, feel better
Being an entrepreneur has me eating on the run more than I would like. Tight deadlines and minimal budgets have made it tempting to scarf down a $1 pizza or McDonald's. While I have indulged in both of these cheap and quick options, over time I sensed that my productivity dropped dramatically after eating. Since then I've found a routine that works: large, filling breakfast, vegan for lunch, and a filling dinner. Substituting fatty foods for a vegan or vegetarian lunch fills me up while not leaving me tired and dreary for those afternoon grind sessions.
I never thought I'd be championing vegan and vegetarian meals, but eating healthy has increased my energy and contributed to breaking out of my rut.
3. Get eight hours of sleep. No, really. 
A few years ago I used to pride myself on working until 3 a.m. in the morning to fulfill a deadline. It can be seen as a badge of honor, but over time this not only decreases productivity but also becomes an unhealthy and unbearable lifestyle, leading to burnout.
How do you get the magical eight hours while still pushing your dream forward? The first thing I noticed was that lack of sleep was a result of unreasonable deadlines so I looked through all of my deliverables and padded where I could, sometimes up to seven days. Then I looked at my tasks. What can I delegate to members on my team who excel at tasks that I currently have on my plate?
Once you organize the tasks at hand, you realize you can be better utilizing your time and that there's more of it in a day than you think!
4. Meditation can change your life
I admit, I was a meditation skeptic. Only for hippies and hipsters, right? After one 10-minute session I was shown the light. Ever since, I've made a point to meditate at least five minutes a day. Those five minutes are most likely the first time in my day that my mind is clear of thoughts and my body is relaxed. Even after a short session, you can find a clarity that can follow you through your day.
Our digital world makes it easy to take the dive into meditation. There are several stellar apps that can help you begin. Omvana and Clear are my favorites so far, and both have free versions. In addition, Headspace is also a viable paid option if you want to explore deeper.
5. Learn to relax
The ultimate no-brainer. If only us entrepreneurs would do this more often. I found myself disconnected from the world. I wasn't socializing with friends or taking time to just hang out. Not having "down time" contributed to my burnout and depression. Our careers define a huge part of who we are, but sometimes we need to turn off our laptops and step back to look at what we've gotten so caught up in.
I make a point to schedule a few hours of "regular people time" every day, whether that means catching up on Netflix, playing Xbox, enjoying happy hour with friends, or visiting a museum. I mark it on my calendar and treat it as a meeting or appointment.
These five steps took me from hopeless to hopeful. It takes time and dedication, but the results will not only impact your startup but your well-being and relationships as well.
This article was originally published here by WeWork.