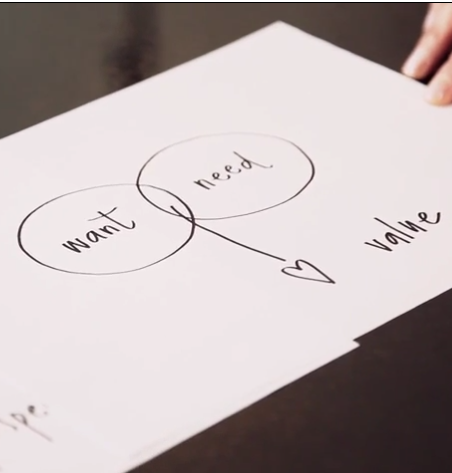 "Your life is your most important project, so why don't you do it creatively?
And as a result you can have an original life."
- Ayse Birsel
The video below (shared with us by one of our awesome summer interns, Miria) begins with Ayse Birsel talking about this idea of designing your life. Who is Ayse Birsel? Initially, we had no idea but became engrossed in everything she had to say in this short 3.5 minute video.
For example, Ayse goes on to talk about how while on vacation, she put aside an hour each day just to think. During this time, she did not judge any thought that came to her mind. Rather, she deconstructed these thoughts so that she could break apart any preconceptions associated with them. The goal was to see things from a new point of view and with that new perspective, shift the thinking to reconstruct a new value system, a new way of thinking.
Ayse goes on to say, "If you can imagine something, you can make it happen. And if you have a good idea, you can convince other people of that good idea…it then becomes, 'if I design my life, maybe I can build more coherence and align myself with my values.'"
Talk about some serious motivation to be grey!
After a little Googling, we found out that Ayse is a designer for Herman Miller (which she mentions quickly at the beginning of the video). Given that the video is posted on the Herman Miller YouTube page, it's probably safe to say that Ayse loves what she does and lives what she loves. We dig it!