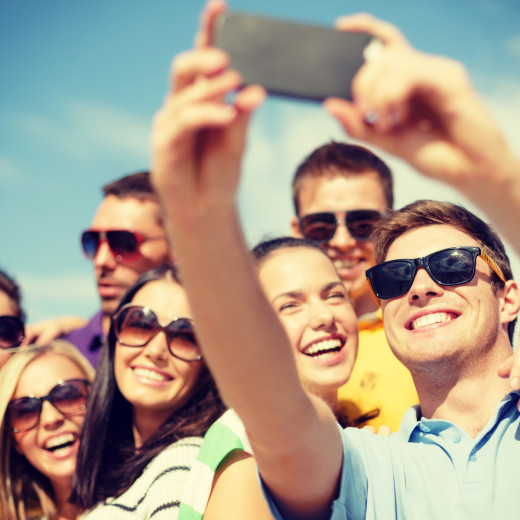 Exhausted and bored by the daily grind, it's natural to fantasize about packing up and moving to a completely new city where you don't know anybody and often don't even speak the language. A clean break. Or perhaps you've just been offered your dream job; it's on the other side of the world but you'll work out the logistics later. It's your dream job. It's a new start.
As we take in our new surroundings, wandering past the park on the way back from picking up our afternoon coffee, we smile at the kids playing in the park – they likely only met each other a few minutes ago but they're already best of friends. How do they do that? They make it look so easy! Making friends as an adult can feel like a huge deal; come to think of it, how do you meet and make new friends as an adult?
This can be a particular issue when you move to a new city – especially abroad – for your career. Sure, 9-5 you're living the dream you always wanted for yourself …but you also know absolutely no one, and you don't know the city either. Maybe it wasn't worth leaving behind your friends and favorite restaurants and the cute barista who knows you by name after all?
Stop doubting yourself: of course it was worth it! We're about to introduce you to your new (digital) best friend, who in turn will introduce you to your new (real life) best friends. You could find yourself in any new city in the world and suddenly have numerous like-minded people wanting to experience the city with you right at your fingertips!
Sanchita Saha is the founder of CitySocializer, a mobile and web-based app that helps you make connections with people and taps into social gatherings in your city. By the sounds of things it's arrived just in time, as companies are increasingly sending more employees overseas. A recent survey from PWC shows 89% of the companies polled plan to increase their globally mobile workers in the coming two years. The companies anticipated a 50% increase in so-called 'mobile employees' by 2020.
It's petrifying enough starting a new job when it's in the same town you've lived in since you were nine, let alone when it's in an entirely new country. Having a built in social life when you arrive in a new city is a huge comfort, and should ease just a tiny bit of that pre-new-job stress. That's really why Sanchita launched it: 'I started it because of the experiences of my sister and friends who had either relocated to new cities for work knowing no-one, or had their own group of friends migrating, or settling down with families or just too far away to socialise spontaneously with', she explained. 'I wanted to develop an easy and safe way of recreating that feeling of going out with a group of friends and connecting new likeminded people in cities with each other in an 'every day' social way'.
Tech-savvy women that you all are, CitySocializer should feel like a familiar mix of all the best parts of your favourite social networking, dating and night out apps! Tagging your profile with what you like to do and the neighbourhoods and cities you frequent, you can then find like-minded people for meet ups, or view other 'socials' already happening nearby. And don't worry, it accounts for numerous different interests. Sanchita has made sure everything from the latest pop-ups and art shows, to live music nights to the latest bar, restaurant and club openings are part of the site's offerings.
Ok, we know you moved for your career, but it's so important to be social, especially in a new city, because in the end it'll help you thrive at your new job. 'To feel really happy and settled in any city you need to feel like you belong – and part of that is 1) getting to know and feeling comfortable with where you're living and 2) having friends or a community of some sort to engage with on a personal level'.
Sanchita left us with a final gem of advice, a little glimmer of shining hope on the horizon: 'the first 6 months may be the toughest, but as long as you're aware of this and make moves to meet new people in any way you can, your confidence will build and you'll become more comfortable and familiar. It won't be new forever!'
This article was originally published by Your Coffee Break Magazine here.