August 23, 2013
Fear Can Be Defeated: Weekend Reads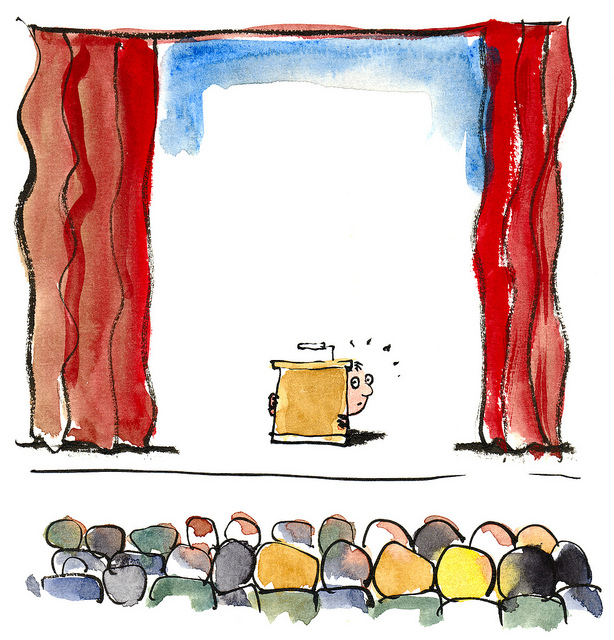 [Image: HikingArtist.com]
"We have fear that keeps us from doing what we love…[but] fear can be defeated."
The line above is one of our favorite parts of our Live in the Grey video and today's recommended reads are dedicated to helping you recognize and defeat the fears that are keeping you from living in the grey. Enjoy!
INSIGHT
Understand the relationship between fear, scarcity and value and the problem with waiting for the fear to subside // Seth Godin
What's the difference between being fearless and standing up to your fears? // Chris Guillebeau
HOW TO
Learn how to determine the root of your fear: You Must Know Fear to Succeed // Lee Colan
Let fear be your companion // Tara Mohr
Do you have any favorite articles or blog posts that have helped you think differently about fear? Share with us in the comments below!