June 5, 2013
When To Risk It All In Pursuit Of Creative Living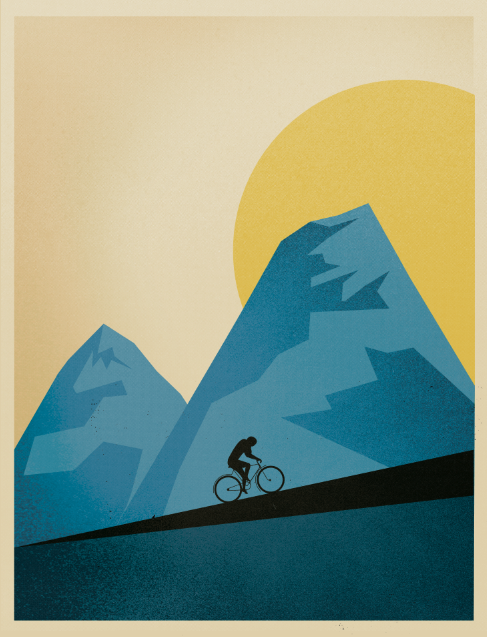 Jedidiah Jenkins has made a bold decision that will radically shape the rest of his life. At 30, he has decided to quit a job he loves to bike 7,000 miles from Oregon to Patagonia. He estimates the journey will take seventeen months. He recently published an article on GOOD explaining how he came to this decision, and addressing some of his own discomfort with the risk he is about to embark upon:
The choice to pursue a dream, at the destruction of my comfort, with the loss of safety and certainty, all for the purpose of doing something that inspires others to a fuller life of wonder and creativity and quality, to me that is a burden of responsibility worth carrying. To me, that is growing up.
As we say in our philosophy, "Make experiences. Actions trump intentions." Jedidiah Jenkins has decided to create the experience of a lifetime, even forsaking a job he truly loves, in pursuit of learning, curiosity, opportunity, and meaning. This is what Live in the Grey truly means. It's not about quitting a job you hate (or sometimes love). It's about making a conscious choice to follow your passion(s) wherever they may lead you, and enjoying the journey towards fulfillment.
Don't miss Jenkins' full story on Why Biking 7,000 Miles to Patagonia is Essential for Creative Living.
What are you willing to risk in pursuit of creative living?
[Image: Liz Meyer]