August 29, 2013
Advice from a Cartoonist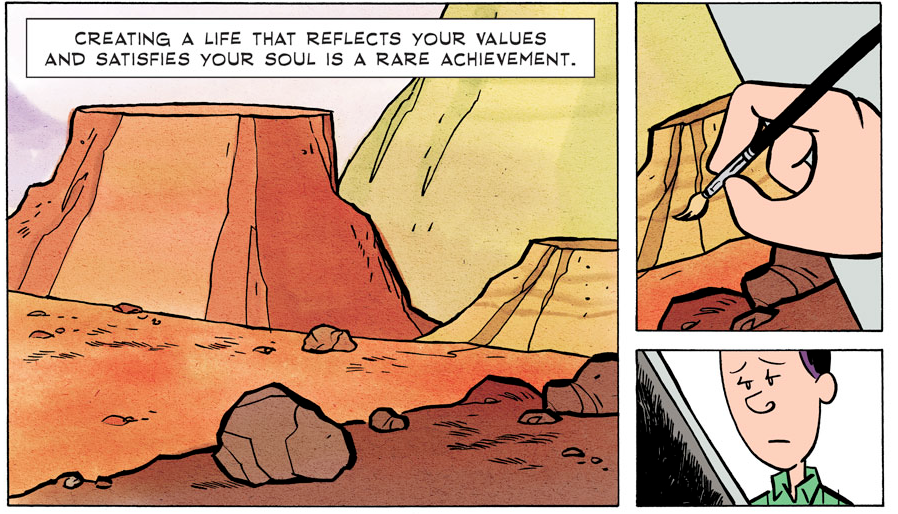 We're delighted to share with you a gem that came across our inboxes this week. You too might have seen the awesome (and very grey) cartoon above as it makes its rounds on the interwebs. But do you know the backstory?
The artist behind the cartoon is Gavin Aung Than. Gavin is a freelance cartoonist based in Australia. "After working in the corporate graphic design industry for 8 years he quit his unfulfilling job at the end of 2011 to focus on his true passion, drawing cartoons. Gavin launched Zen Pencils at the start of 2012, a cartoon blog which adapts inspirational quotes into comic stories, and hasn't looked back since."
When asked why about why he started Zen Pencils, Gavin says, "At my old job, when my boss wasn't looking, I would waste time reading Wikipedia pages, mainly biographies about people whose lives where a lot more interesting than mine. Their stories and quotes eventually inspired me to leave my job to focus on what I really wanted to do. The idea of taking these inspiring quotes, combining them with my love of drawing and sharing them with others led to the creation of Zen Pencils." What an awesome example of living in the grey!
Please click the images above (or here) to see the full comic, based off advice from Bill Watterson, the cartoonist behind Calvin and Hobbes.
Energized by Gavin's grey story? Click here to subscribe to our newsletter, so you never miss out on the inspiring grey journeys we share on LiveintheGrey.com!