Whiteboards + Wine presents:
Protect Your Magic
We all have a magic about us. A magic that we should project but at the same time protect. Your magic could be your loyalty, your talents, or perhaps it's your smile.
What is your magic and how do you protect it?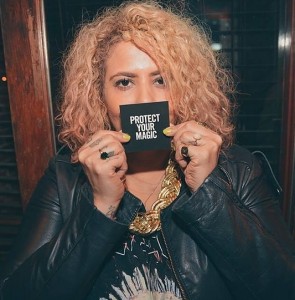 The Protect Your Magic movement was created by Fadia Kader, Director of Strategic Marketing at DEF JAM RECORDINGS, to shift the way people think about sharing their life's work and passions. Fadia's magic is her loyalty.
July 8th, Live in the Grey is teaming up with Fadia and Live Grey Ambassador and owner of Gild Creative Group, Tiffany Hardin to create an art installation showcasing what magic means to LITGers. Together with a local artist, we will showcase individuals' definitions of magic and what it means to protect your magic.
Be a part of what we create by sharing how you protect your magic: Use #WBWPYM on Instagram and Twitter to fill in the blank "My Magic Is _______" or "I protect my magic by _______"
---
Whiteboards + Wine (W+W) is an opportunity for individuals to connect and brainstorm together, fueled by wine and armed with dry erase markers. Each W+W session has a unique theme with a goal of providing insight to our community regarding how to solve an issue.