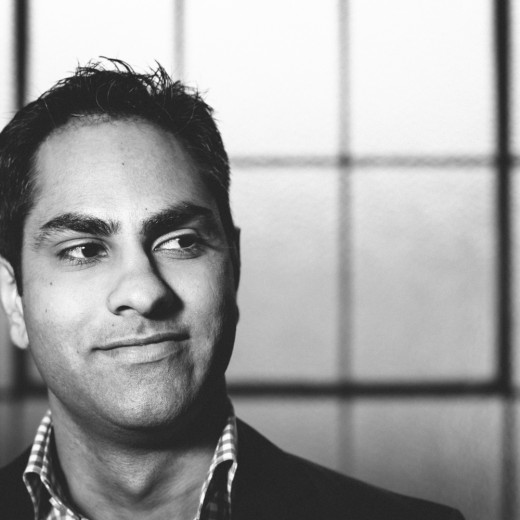 In an email from earlier this year, Ramit Sethi of I Will Teach You To Be Rich shared a question he received from a reader about what she should do with her career.
Jolene has a couple of different interests and is unsure if a) she can make a living doing what she loves, b) she will still love doing that thing once she makes it her job, and c) which passion of hers to pursue first.
Do you have similar fears and uncertainties? Read on to see what Ramit tells her.
Question:
"So I am 29 and dream of being an accountant and have for years. I was scared to go this route…eventually I ended up with a degree in horticultural science. So now that I'm more stable I can plan to go ahead with what I keep going back to – accounting. But what I would also really LOVE to do is have my own bakery/cafe. However, I don't think that I would be able to make ends meet and live the lifestyle I want if I pursue the bakery/cafe idea alone. Thus I'm confused and anxious.
Should I pursue what I really want (accounting) that also pays well and set myself up, then down the line go for my other passion and make accounting my potential [side job] – or – should I just bypass the accounting designation, stay where I currently am at 46K a year and continue as I am now?
Do you encourage people to do what they love? So often it seems as though people have this fairytale idea in their head. They think they would be so happy doing what they love doing for a living. But at the end of the day – will they really love it? Is that love enough to turn a blind eye on the fact that they're not making enough to save for retirement or maintain their current lifestyle? Will doing what you love everyday really fulfill you or should a person do what they are good at? I think there is a difference. Basically I think that I should go ahead with the accounting thing, buy some investment properties (also a dream of mine) and then start working on my cafe/bakery business plan. Sounds awesome to me." – Jolene
Ramit's Answer:
Right now, I bet you've been thinking about this for years. Should I do this? Should I do that?
Here's what I recommend: TEST IT!
Instead of spending the next 5 years ruminating and worrying about all these questions, test it. You can actually get the answers to your questions in less than 2 weeks. Imagine how that would feel…the relief of not wondering…worrying…endlessly debating.
Here's how: I would challenge you — how many people have you actually talked to about your questions? And I'm not talking random people like your friends or parents, but the true experts who would know?
For example, have you talked to a bakery owner to really learn what it's like running a bakery? (Hint: It becomes 5% about baking and 95% about running an extremely tough business with low margins and problematic customers.) Have you talked to accountants? If so, you would know that you can't do an "accountant-on-the-side" thing. It just doesn't happen!
So my key takeaways for you are: (1) Don't wait for your passion to fall from the sky. It won't. (2) To FIND your passion (note the active verb), test your assumptions. You can find your answers in less than 2 weeks!
 //
Ramit's advice is awesome and practical. It also takes effort. If you want to live a grey life, commit to it and put in the work- it's worth it in the end!
Have you tested your assumptions about what your passions are? Tell us below!
[Image: Mike Folden]